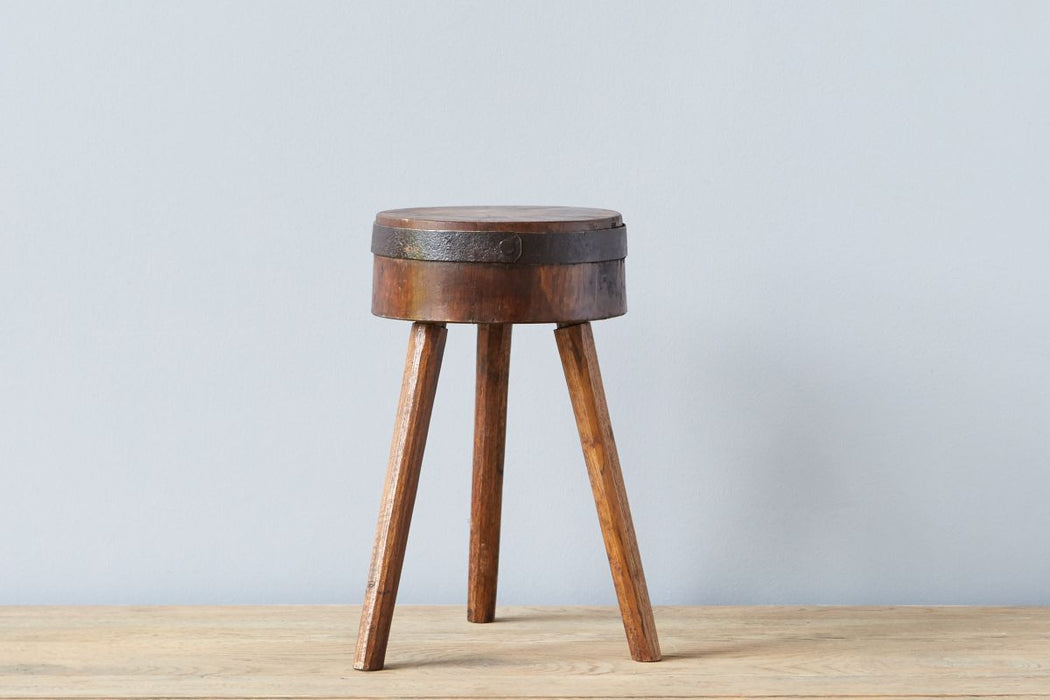 A rustic addition to any space, the Found Chop Block Stool is a sweet reminder of times past. The small wooden stool has a deep wood finish and blends seamlessly into any room in your home. The wood stool can be used for additional seating or as a plant stand or riser.
Each is a found item and therefore one of a kind. Styles and sizes can slightly vary due to the vintage nature of this object.
Our furniture is handmade by craftsmen in Europe and usually ships 10-12 weeks after purchasing.
Length: 12 inches
Width: 9 inches
Height: 16.9 inches