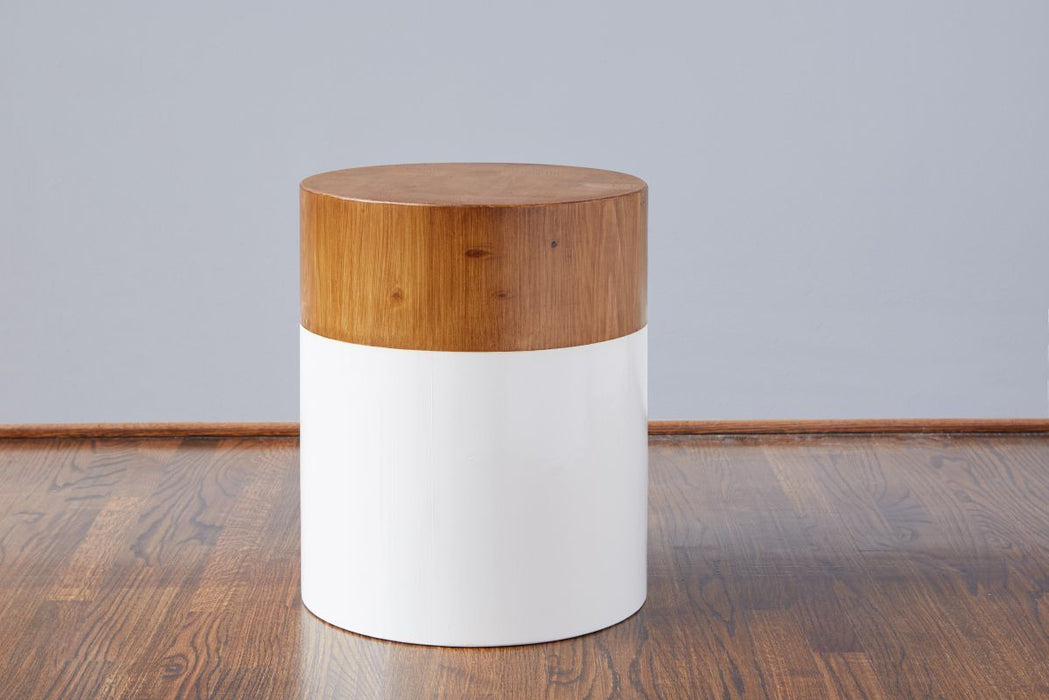 Round Mod Block Stool, White
Made of reclaimed wood, this cross cut round stool side table has two different uses. As a stool it is the perfect addition to any dining or kitchen table. The wooden stool is hearty and rustic on its own, however with the high gloss white bottom it can now be transformed into a modern stool. This versatile product can also be used as a beautiful white round side table to be used next to any seating arrangement. 
Our furniture is handmade by craftsmen in Europe and usually ships 10-12 weeks after purchasing.
Weight: 44.0 lbs
Length: 16 inches
Width: 16 inches
Height: 19 inches