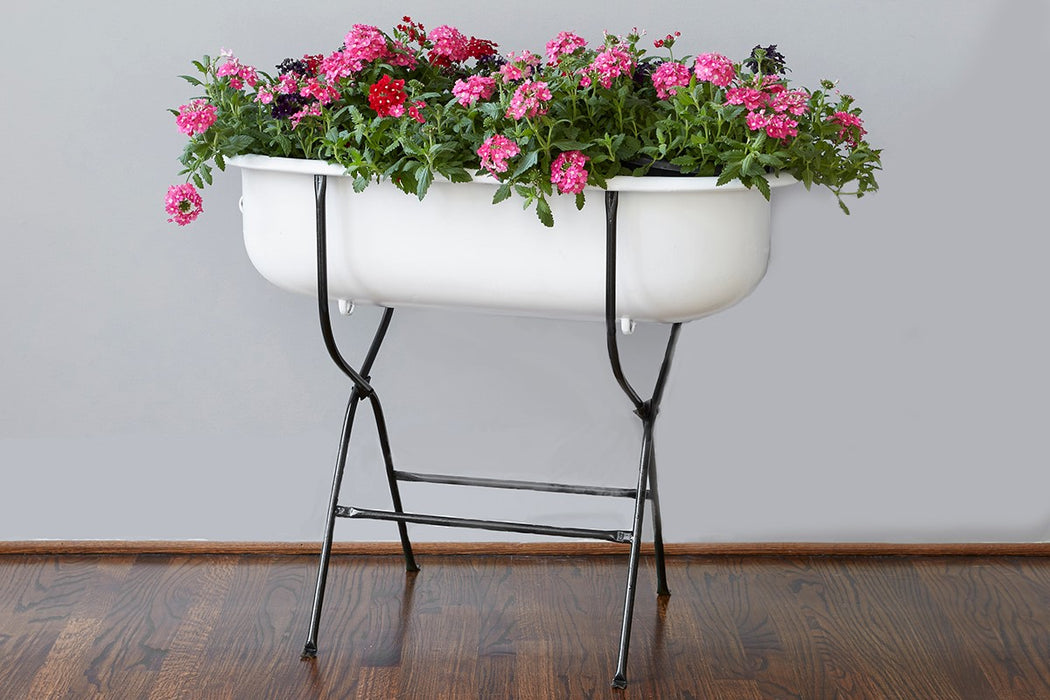 Found Baby Bathtub and Stand
Once used in the early 20th century to bathe little ones, our found bathtub and stand finds a new use as a garden planter. Raised from the ground on metal legs, the clean, white enamel planter draws attention to your favorite flowers and plants, and makes watering simple. Add instant character to your backyard or garden with this vintage wash tub.
Vintage European enameled metal bath tub from the early 20th century.
Tubs can have slight chipping, markings, varying degrees of patina and other imperfections.
Due to the found nature of this item, each bathtub may vary in shape, size and condition.
Some tubs have drain hole (some may no longer work) and others don't.
Comes with a foldable stand.
Weight: 17.0 lbs
Length: 40 inches
Width: 18 inches
Height: 36 inches