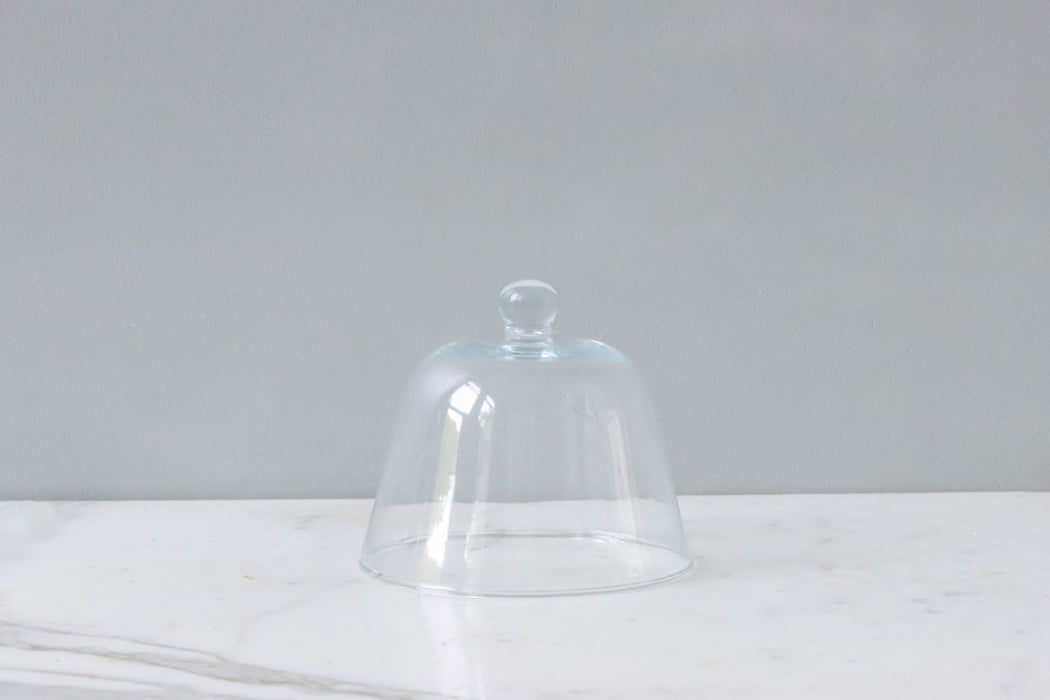 Found Glass Cake Cover, Small
This found decorative accent is perfect in its practical use as a fruit, cheese or bread cloche, or simply as a table accent. Pair this glass cover with serveware pieces like cake stands, serving trays and trivets for a large array of styles and arrangements.

Each piece will vary slightly in shape and size due to its found nature.
Weight: 2.3 lbs
Length: 6 inches
Width: 6 inches
Height: 7 inches