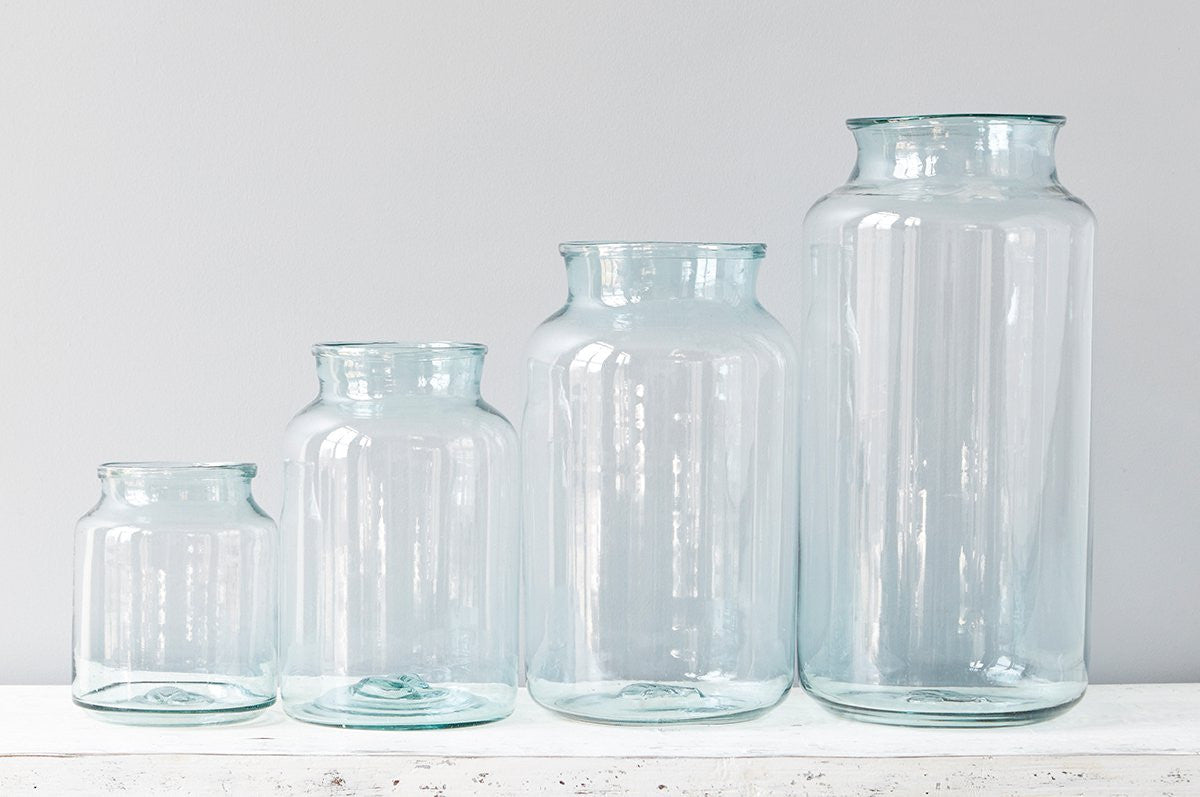 Décor For The Minimalist
What if I told you that there was a way to decorate that was so easy and gorgeous, that anyone could achieve it? It's true. I have recently discovered a crazy (but not so crazy) décor trend that has made such a difference in my home and can work with any design style. This decorating hack is so effortless and easy you may be wondering why it has taken you so long to think of it yourself.
The trick is to simply decorate with beautiful glass Mason Jars. Yes, you heard me, that is it. No fillers, no flowers, there is no need to add anything else. By simply placing a recycled glass Mason Jar on your countertop or sideboard you will have a clean and classic look.
In true "less is more" form, with varying sizes, I have found that the etúHOME Mason Jars are just what I need to fill up a display case or just to sit on top of my dresser. I find myself moving them around like the changing of the seasons because there truly is no room for boredom with these chic jars. 
So there you have it, a minimalist approach to decorating. What do you think about the empty glass Mason Jar décor?