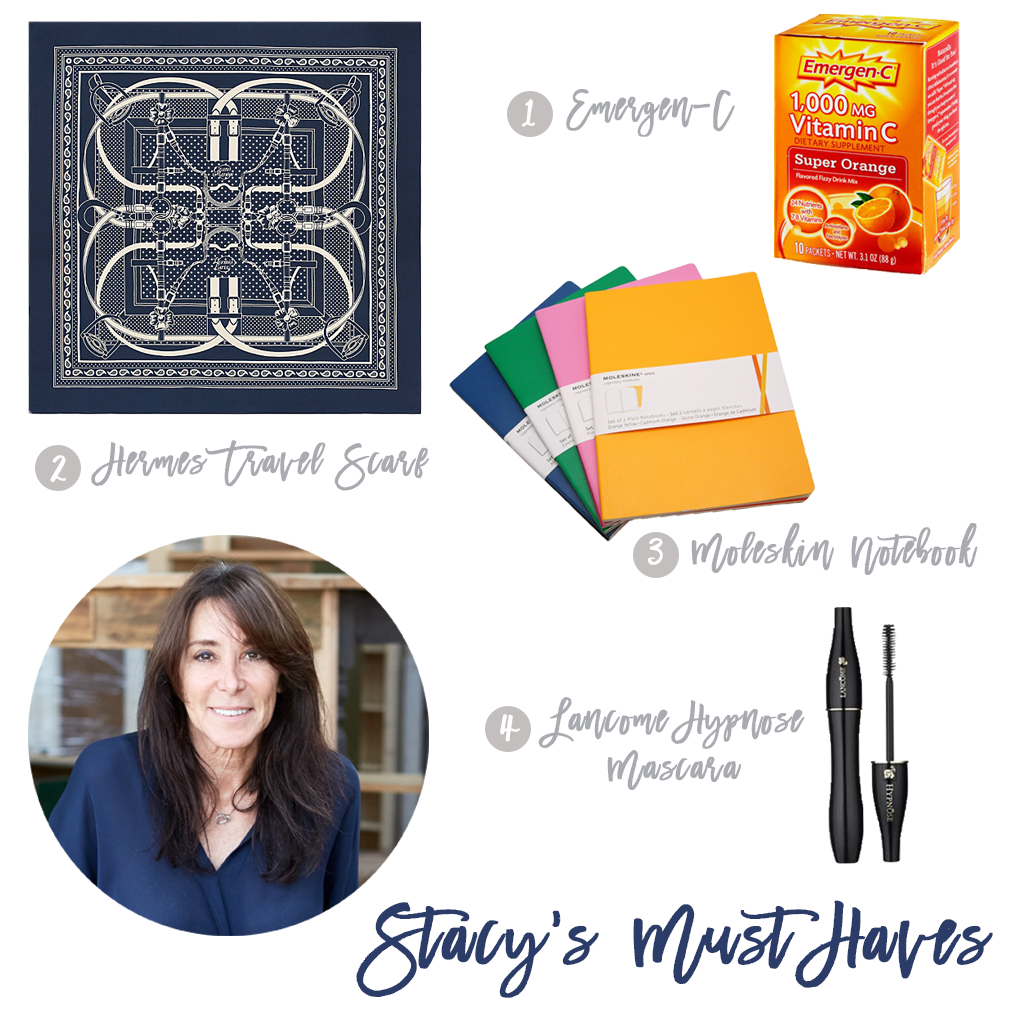 Faves and Must Haves etúHOME Founder, Stacy Borocz, Swears By
Hey everyone! It's Madie, here, bringing you the inside scoop on all things etúHOME. While business has been crazy over here at the office, I wanted to give you a little bit of insight into what life at the etúHOME office looks like from Monday to Friday.
It's not uncommon to walk around the etúHOME office and find one or two of my fellow girl bosses sharing the same style. In fact, I like to consider our female driven office as a hub for fashion advice, compliments and the swapping of the latest sales. (Sorry, boys!) Pivotal to the mix, our founder, Stacy Borocz has her own style that she showcases around the office. Whether we're all kicking it casual in our blue jeans or dressing up for no special reason, Stacy has a style of her own. Curious about the well-seasoned traveler herself, I took the time to sit down with Stacy and grab some insight about her fashion sense and how it translates into her passion for décor and design. Read on to check out our conversation and pick up a few recommendations for some of Stacy's most loved items!
What would you say has shaped your fashion sense over the years?
Aside from my mom and grandma, I'd have to go with my BFFs. In the early 90's, my best girlfriends and I were like the sisterhood of the traveling pants, although we never actually shared clothes. What we did share though was the info on the latest and greatest Beverly Hills store or the details about the new boutique opening on Madison Avenue. From handbags to shoes, we all traveled for our jobs and we all shared the scoop as we discovered it. If one of us found a new lip gloss, we all knew about it… without texting or Instagram! It was a fun time!
How often do you search for timeless pieces to incorporate into your home vs into your closet?
Truthfully, I never stop. As I am constantly traveling and on the hunt for pieces to add to the etúHOME found collection, I fall in love with new finds all the time. Sometimes a piece captures my heart and I can't live without it. My husband checks our great room or breakfast nook but not my closet! 
Do you think there's any correlation between a love of design and a love of fashion?
Of course, for me fashion is design and design is fashion. While, design is more of a strategic approach, fashion is typically more fluid and associated with popular trends. 
Must Haves:
etúHOME Must Have:
A Barcelona Glass Dome
Medium Round Trivet, pair the two together and you have an unbeatable combination!
Travel Must Have:
A little bag of chargers and adapters
Disinfecting wipes
A Longchamp foldable travel tote
A HUGE scarf
A set of Moleskin Notebooks and a pencil to sketch on the plane! 
Fashion Must Have:
An investment bag in a fun color
A pair of great fitting jeans
Black and White T-shirts
A good pair of black tights
An Hermes travel scarf
The best white collared shirt you can find 
Beauty Must Have:
Hypnôse Mascara by Lancome. I have worn this since I was 18 years old. Nothing compares.
Wellness Must Have:
I travel with Emergen-C and a bottle of water.
I always endorse Vitamin D, because sunshine just feels good!
Timeless Faves:
Fave food:
I should say grilled salmon or Greek yogurt with fresh blueberries, because I do love them both, but if I am truly honest I have to go with a super awesome bacon cheeseburger!
Fave song:
I love Edith Piaf and Regina Spektor when they sing 'ne me quitte pas.' Bizarrely, I am also a country music fan!
Fave memory:
This one is bittersweet. My son was about 4 years old and we were having a 'clean your closet day.' I got distracted with a phone call and he announced he had finished my closet for me. The end result was that all of my 'work' shoes had been placed in the throw away pile and all of my 'fun' shoes in the keep pile. How great would that be – a life comprised of 'fun' shoes only!
Fave piece of advice:
For this one, I will go with a true classic. "Simplicity is the keynote of true elegance." – Coco Chanel