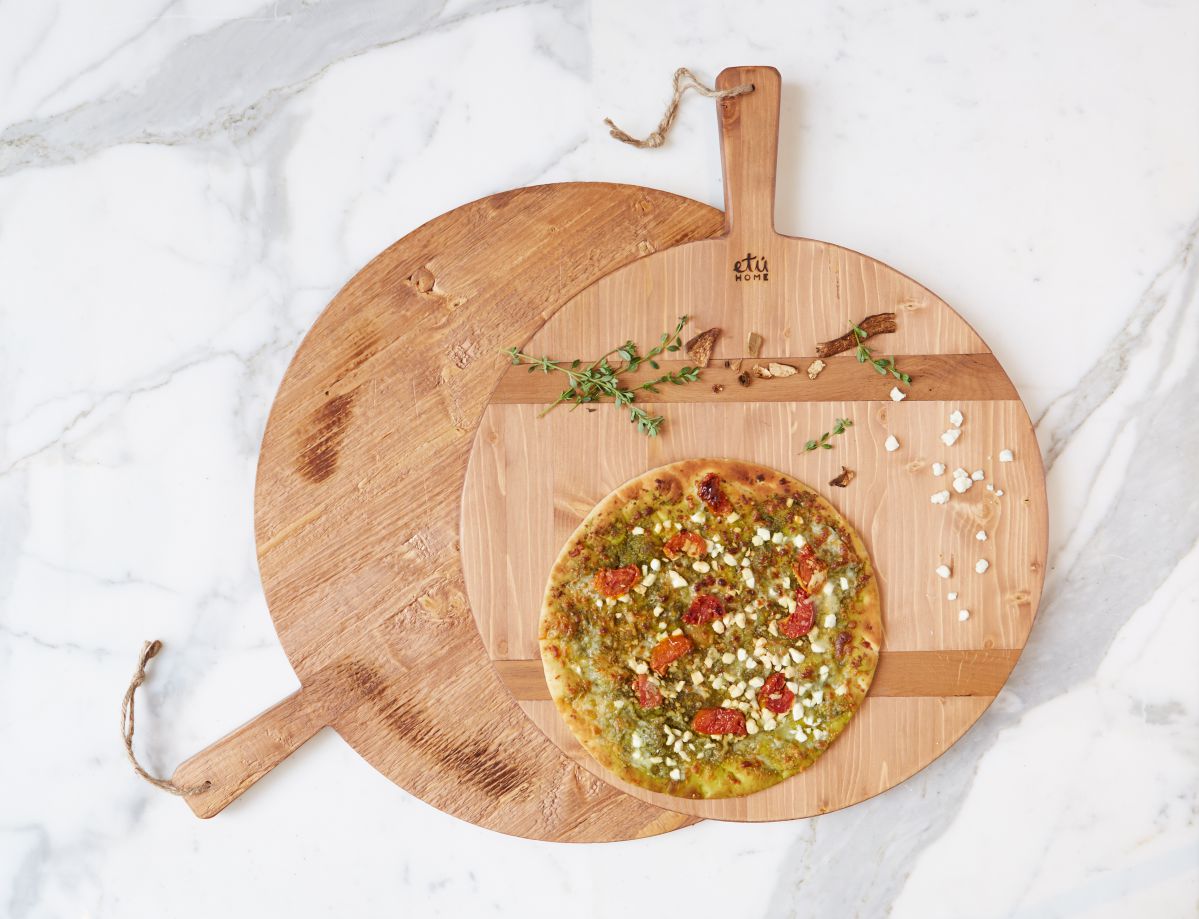 Football or Futbol? Whatever Your Passion, We Have Your Entertaining Answer
Out of my entire friend group, I am always the first one to jump on the idea of entertaining in my home. It doesn't matter what the event, theme or idea is, I love hosting a great time. Knowing this, you can only imagine my joy every time football season rolls around and my friends and I need a place to gather and watch the big game. So if you are like me, and tailgating isn't your thing but jumping at the opportunity to host is, these are my go-to platters. 
The best thing about charcuterie boards are that, depending on how you arrange them, there should be just about something for everyone. Perfect for game day, I love to start mine with the classics – cheese, meat and crackers. For a smaller crowd, I layer these cheese board staples on my Large Round Mod Block. With this simple spread, it is enough to fill the stomachs of the biggest fans while also remaining pleasing to the eye. For me, I simply reload the goods at the end of each quarter and my guests typically end up going back for more each time. 
If you're really searching for the be-all, end-all of charcuterie boards, this is it. These etúHOME boards are made of beech wood and come in both round and rectangle and the medium size is where my heart lies. They are hardwood so I can chop on them if ever needed and they are the perfect size so I don't feel like my cheese board looks too crowded. I love the broad surface because it allows me room for a dish of olives on it or a container of jam or chutney to pair with my favorite cheeses. By placing the serving board on my table, everyone instantly has access to all the great goodies on its surface. 
Last but certainly not least, like the rest of my serving boards, I love to use my Footed Serving Board when I want to truly accomplish the stylish tailgate look. The rustic board is unique with a handle for easy serving and sturdy feet so no matter where it is placed, you know it will stay put. I adorn this board with plenty of fresh fruit like grapes, figs and berries. I then take a second board and fill it with all the cheese and meat pairings that accompany them. It's the sweetest combination for a perfect day or night watching the game!