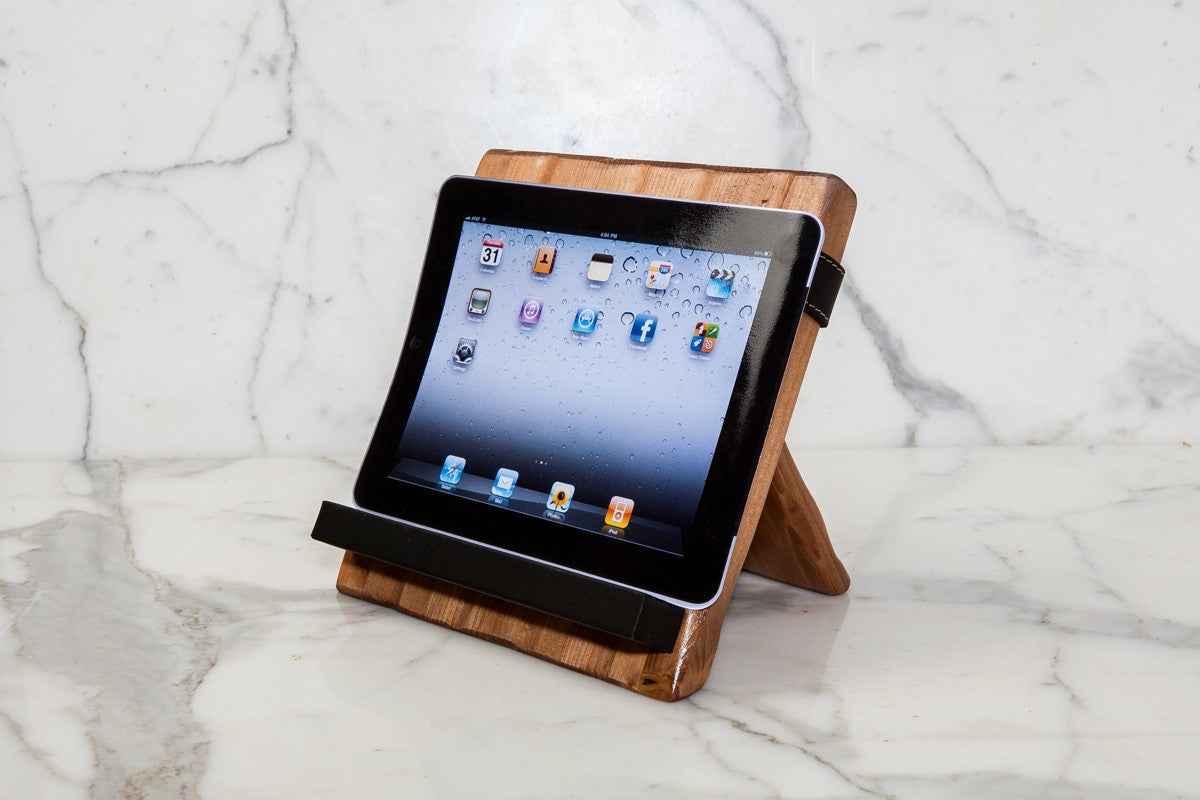 Heritage Tablet Holder, Three Ways
Let me introduce you to this little gadget, the Heritage Tablet Holder combines style and functionality and is one of our Father's Day Gift Guide favorites, for good reason. Because we are never one to give a boring gift, tablet holders leave plenty of room for personalization, allowing a customized option for all types of Dads. 
Spice It Up
For those who love to cook, a tablet holder can be paired with a classic recipe or fun cookbook. Want to really let the gift stand out amongst the rest? Save them a trip to the grocery store and add in the required ingredients and watch Dad's eyes light up. 
Tech Savvy
If you are looking to splurge this Father's Day, join our tablet holder with its classic companion, an iPad. The stand will allow Dad to cart his iPad around anywhere to stream the big game or browse the web. 
Office Décor
A great accessory for the office, the tablet holder comes in handy for propping up a book featuring Dad's favorite hobby. For the golf lovin' Dad, perhaps give him a book about improving his game and let him keep it on hand for any leisure time. No matter the book or hobby, even if he never gets around to reading it, at least you will know it has a stylish spot.