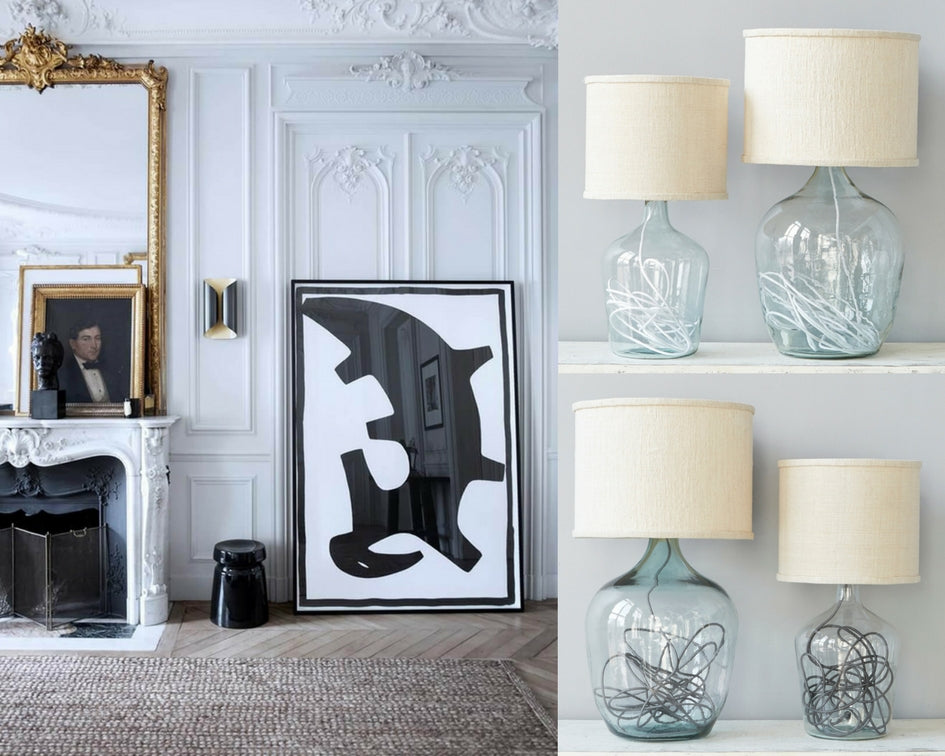 How to Decorate like a Parisian
Some days it feels like the French have it all figured out. They have the monuments, the shopping and not to mention – impeccable style. I can't help but notice that I'm not the only one looking to the City Of Lights for inspiration. Art Deco is one of the many styles to originate from France which has influenced the home décor industry. The polished way of decorating fuses together both old and the new to create a contemporary look. If your aesthetic is classic and monochromatic, yet also exerts a sense of glamor, this is for you. Today, I'm sharing the must-have etúHOME products to achieve the look without having to jet-set across the globe.
Credit: Emily Henderson
Contrast black and white.
Let's start with the Parisian decor essentials. A base of muted colors like white, grey and black are necessary for creating a home that mimics the timeless and sophisticated style. My etúHOME pick for keeping the clean look of black and white in your space: A pair of White and Charcoal Mod Lamps.
Credit: My Domaine
Go glam.
Gilded materials and plentiful mirrors are just two of the many ways the Parisian style distinguishes itself as a regal design trend. There is something about an extra pop of gold, silver or a mirrored finish that shines a light of refinement and romance into a room. My essential pick: Grey Profile Cameo.
 Credit – My Domaine
Architecture and sculptural pieces are key.
The beauty of the quintessential French style is the blend of historic and modern day character showcased through furniture and decorative objects. Easily achieve the look by mixing your favorite antique furniture with a standout sculptural piece. Bring in some sculptural elements with my number one pick: Iron Wall Mirrors
Credit – Emily Henderson
Pops of Color.
While the Parisian style plays off a sense of decadence, it also allows you to be open to the opportunity of color. I recommend using jewel-tone hues like citrine yellows, amethyst purples, emerald greens and sapphire blues. When incorporating the color into your home through upholstery, you get bonus points for choosing lush fabrics like velvet or suede. My etúHOME no-brainer: A Yellow or a Purple Colorblock Mason Jar.