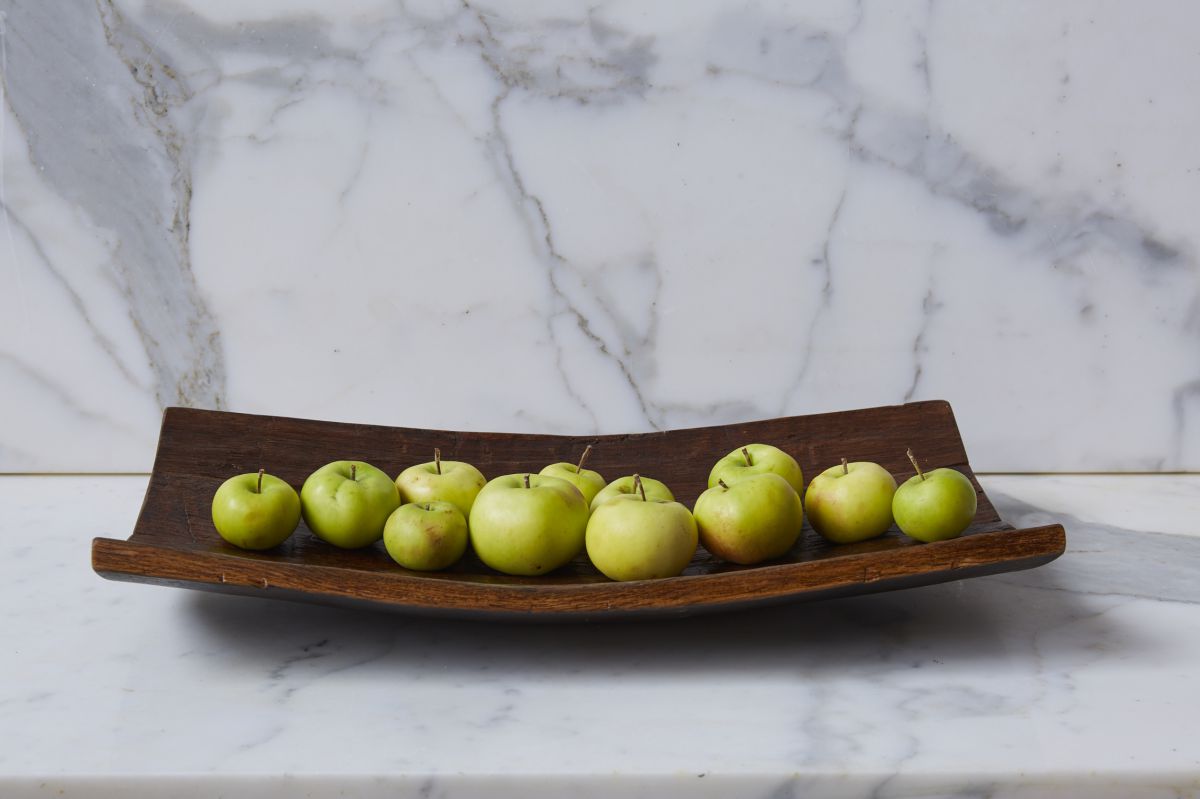 How To Transition Your Décor For Fall
I love any excuse to decorate my home and fall is sure to be my favorite time of year to refresh my décor and prepare for the upcoming holiday season. It is true what they say – spring is for cleaning and to me, fall is for reinventing! I dislike when interiors are too matchy-matchy or overly decorated for specific holidays, so forget the cornucopia and corn husks and take inspiration from the harvest season of European vineyards. These products from etúHOME easily transition from season to season, and now it is time to get a little creative and transition your décor! See below for my top tips on making the transition with some staples you should own! 
I like to keep some items throughout my home year-round and refresh them by using different accessories or moving them into a different room. The etúHOME Stave Tray is a unique home accent made from a vintage wine cask that I love to fill with seasonal fruits, vegetables and decorative accents. During the spring, I like to keep mine on my entryway table to hold my sphere vases that are accented with single stem flowers. With rustic characteristics and charm, the serving tray is the perfect contrast to the clean lines of the glass spheres. When summer comes around, I prefer to fill it with lemons and leave it on my kitchen island. But for fall, I move this to my dining table and fill it with fresh apples in light greens or lively reds. 
Because I draw inspiration from vineyards for my fall décor, it only makes sense to keep my oversized wine bottle demijohn on display. Glass elements are crucial to any design and this 30 Liter Demijohn is one of my favorites. The recycled glass bottle is great by its lonesome in winter and summer and becomes elegant with cherry blossoms in the spring. For the fall, I enjoy filling it with freshly trimmed branches to give my autumn décor a pop of color. I typically look for warm colors and like to bring the turning leaves inside for a sense of warmth against my otherwise neutral pallete. 
During the fall, I often find myself hosting plenty of gatherings in preparation for the holidays and football season. My Spanish Olive Tray is not only a timeless piece that I know I will use forever, but my go-to board. From displaying a marvelous platter of veggies or for use as a charcuterie board, this is the perfect vessel to serve on. They board keeps everything nicely contained and saves you the hassle of crumb clean up later on. Like the Stave Tray, the rich coloring of reclaimed wood adds that warm autumn charm that brings together any space. 
For décor that is not obviously autumn inspired, I prefer to decorate with the Frosted Demijohn Bowl. I personally love this glass bowl because it can be used to hold smaller decorative items, and is just as good for serving. I have a great go-to salad topped with cranberries and walnuts that is absolutely beautiful served in this bowl. The icy, frosted opaque look is powerful, yet delicate and will be an amazing accent in any neutral fall décor. The copper rim around the edge is just bronze enough to give you that subtle autumn vibe.