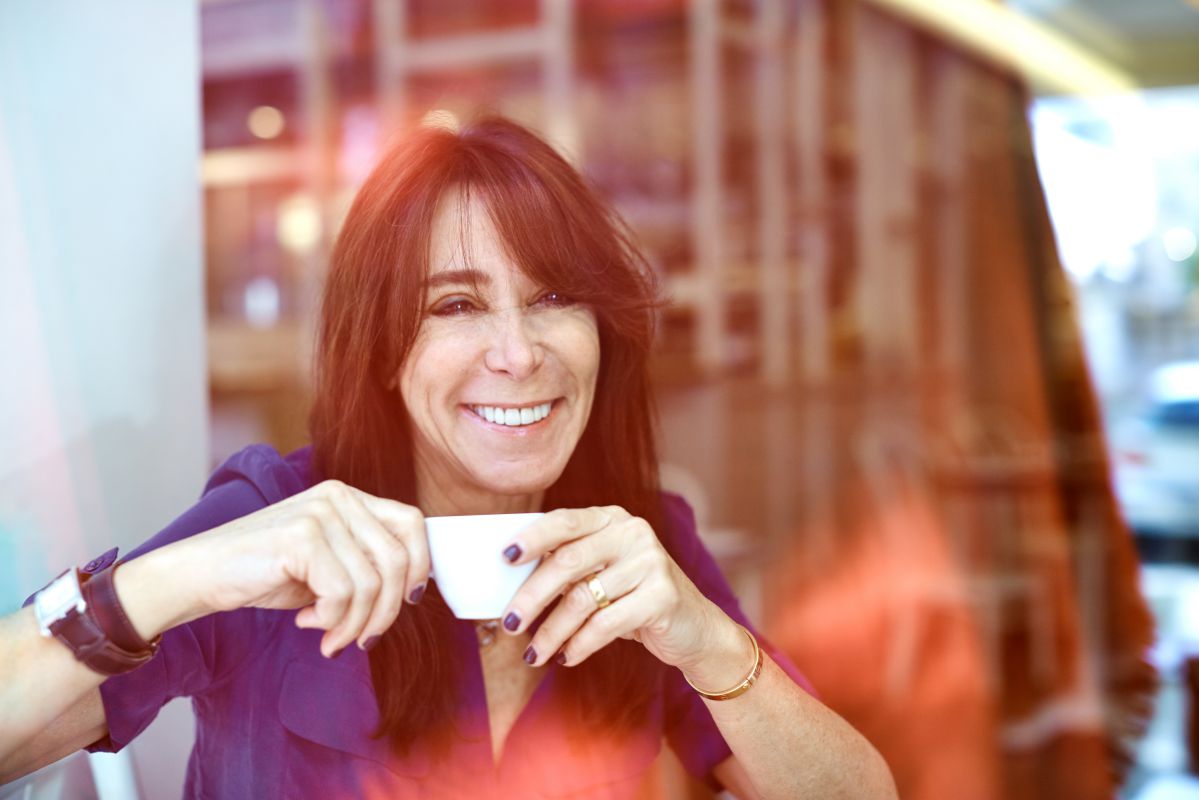 Introducing Girl Boss Stacy Borocz
If you know Stacy Borocz personally, you know that her personality is larger than life. Writing down memos in her notebook, drafting up a sketch of a new product design or grabbing a quick espresso between meetings, the Founder and President of etúHOME is constantly on the move. With a creative mind that is frequently whizzing with fresh and effervescent trends and ideas, Stacy is a force to be reckoned with, especially when it comes to home décor and design.
The driver behind the latest in etúHOME product, marketing materials and generally all things business, Stacy left behind a resumé of buying for big time names like Federated to discover an even greater love of her own – owning and running a luxury home decor and furnishings company.
With a moment to spare, we picked Stacy's brain to hear her latest thoughts on home décor, her inspirations and muses and how her story brought her to where she is now.
Born and raised?
I was born in Manhattan but grew up in the South.  I can hardly contain myself when I touch down at LaGuardia, but truth be told, I'm a Southern Girl at heart.
Did you pursue a college degree?
I earned a Bachelor of Arts in Journalism at University of Georgia with a major in Advertising and a minor in French.
How did you discover your passion for home décor and design?
My family was always connected to the arts and design.  My mother was a furniture designer in NYC and I grew up very close to a lovely eccentric uncle who lived in the art world. 
You're experiencing a creative rut, how do you recover?
I travel!  If that is not an option I go to my library and grab a huge stack of my favorite coffee table books and start reading. And you know you can't just leaf through the pictures, you always have to read the relevant excerpts. That's where the light is shed and the "a-ha" moments happen.
What piece of advice would you give to someone who wants to get involved or is looking to start a career in the industry?
Start at the bottom and get your hands dirty.  Very dirty.  That's where the best bits are!
Where are you finding your latest design inspiration?
The color GREEN.  Lime, olive, hunter, avocado, jade and the list goes on.  Foliage and bringing the outside in is taking on new meaning in home décor and it really speaks to what the etúHOME brand is all about.  Green is all about being organic and fresh and real.  It chimes in perfectly with our commitment to honest materials.
Have you ever experienced any setbacks from being a female entrepreneur?
Well, when I first started working with different cultures in different environments and different countries I found it a bit challenging.  Mainly because I was young and there wasn't a 'Siri' or google button readily available to answer my questions.  To me the challenging part was more about age over beauty which is of course where wisdom lies.
You lived in Budapest, Hungary for 10 years, do you miss anything about living there?
I miss the city outside my front door.  One block to the left is my green grocer and 1 block to the right is the fresh pasta man. And there are the church bells from St. Stephens politely reminding me if I can stroll for 10 more minutes or if I am seriously late!  I still get to experience my favorite city though, as we travel back and forth every other month or so to check on our factory and work with our European team.
What kind of things can we expect to see in etúHOME's future?
A continued juxtaposition of classically rooted designs updated for the modern home.  To me, it just gets better and better, some days I can hardly wait for the containers to unload to see the finished samples!
Your biggest design no-no?
Anything fake.  Or simply stated not layering your home with authentic materials.
What does a typical day look like for you?
Coffee and then a quick check on the family. I have quite the global family and with multiple countries and multiple time zones it's our best way of keeping up with each other. Then it's on to a quick Instagram scroll and a read on my Flipboard. After I've had enough morning blue light and if I am very lucky, I love a morning Yoga class or a morning walk, in solitude.
Our office days take on two formats; Some are quite structured where we run from one meeting to the next, analyzing the business, absorbing the numbers and discussing better ways to engage with our customers so we can make them happy.  Our Sales and Operations teams are an entirely dedicated group of people and its invigorating to be around them as they accomplish their goals.  Other days are spent with my creative team.  Designing days, photo shoot days, showroom merchandising days.  I love working with such a great group of talented individuals, we have a lot of fun.
But my favorite days of all are those spent traveling.  Visiting our factories, watching our artisans at work, perfecting new products and sampling the local culture. These days bring me tremendous inspiration.
You have to pick one food to eat for the rest of your life, what would it be?
Fromage! Yes, that's' cheese, any kind, in any way.  Once while living in Budapest we were invited to this amazing cheese dinner.  7 courses, all cheese, and of course complete with the perfect wine pairings.  I still dream about that dinner.
Pick one. Minimalist Décor or Industrial Design.
Minimalist for sure.  I will gladly put it out there, I am not a lover of Industrial Design.  I find it cold.