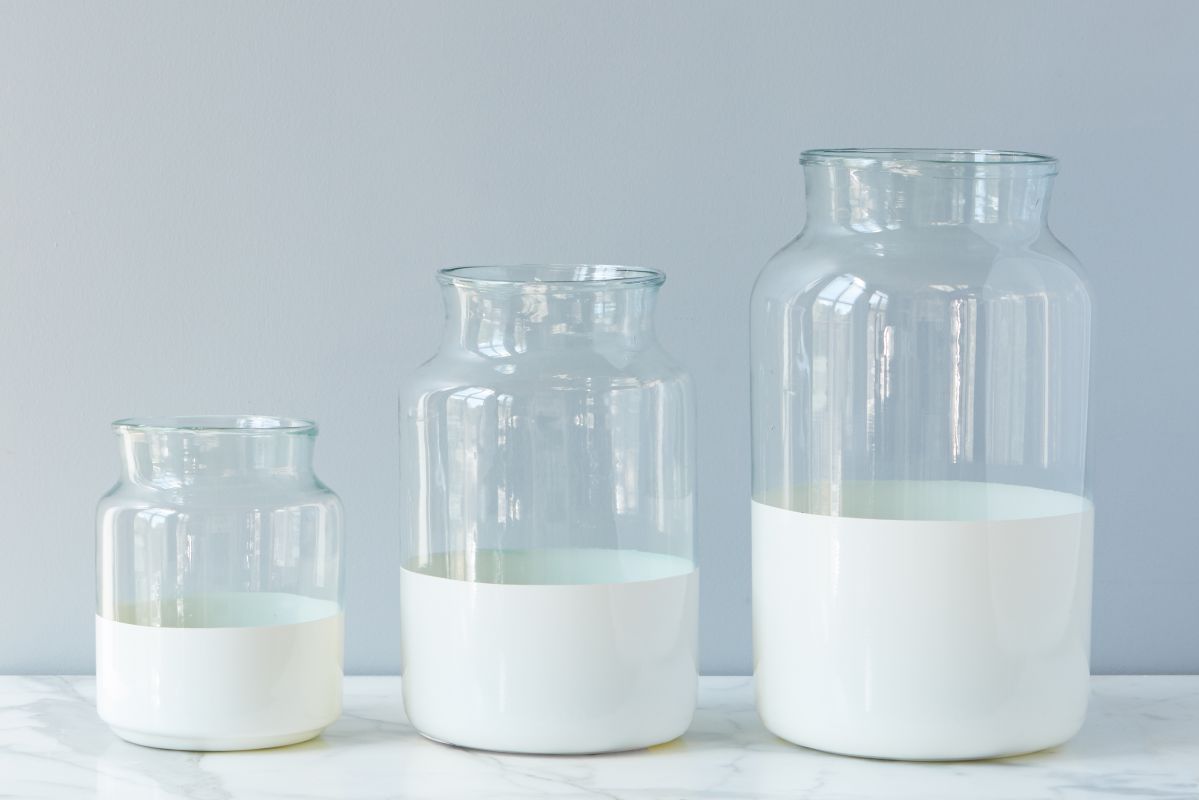 Our Winter White Inspiration
Walk outside and feel the slight chill in the air, it's finally winter! There's nothing I love more than this time of year when I am decorating for the holidays and naturally end up rearranging my entire home. I've discovered a hidden treasure in a couple new items from etúHOME that have made all the difference in my recent decorating endeavors. 
I'm completely enamored with the collection of White Colorblock Mason Jars. There is just something so beautiful about the contrast of the clear glass with the modern white. I think having these all lined up in a glass cabinet or within open shelving would make for a lovely display.   
I also love the idea of using the jars as a way to hold pretty trinkets or smaller items that you tend to have plenty of, but lack the space for them. For instance, I may use the Small Colorblock Mason Jar in my kitchen as a pretty display for my instant coffee cups, or dress it up for the holidays with ornaments. If all else fails, you can never go wrong with fresh flowers splayed in the contemporary jar. What ways would you display and use the collection of Mason Jars?