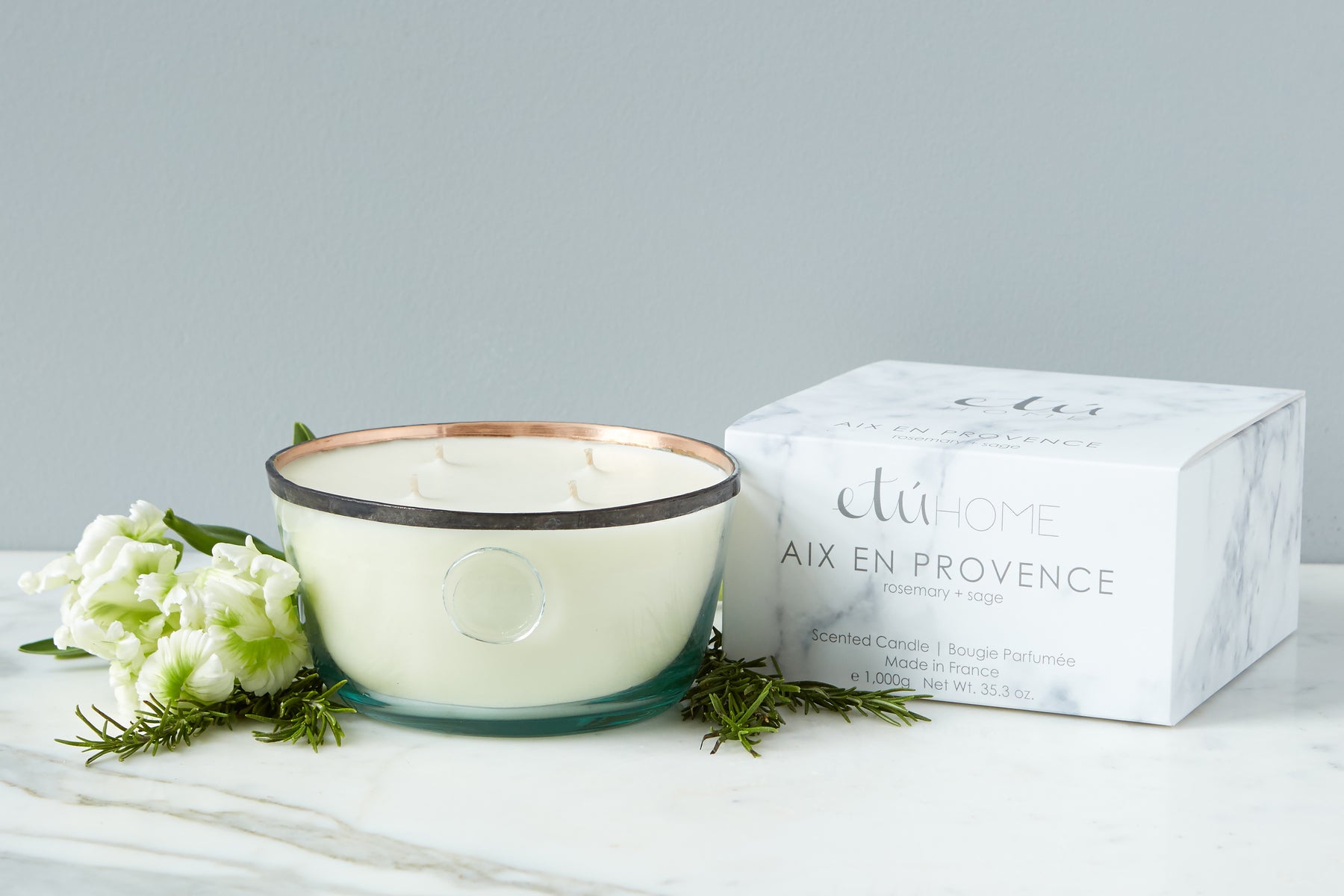 Refresh Your Kitchen In Three Easy Steps
When it comes to the kitchen, we are constantly changing things up. It's not that we don't love our kitchen, that is not the case at all. Kitchens are magical places, family is drawn in and good looking food comes out. When I moved into my house, I worked hard to get my kitchen into tip-top shape, which has since changed over the years. I don't know if anyone can relate, but the kitchen always seems to need some sort of face-lift. Luckily, I can achieve this through my décor and not through an entire expensive remodel. Just like I need a little lipstick or a new outfit every now and then, my kitchen sometimes needs a bit of vamping up to make it feel new and fresh.
One of my favorite ways to revive my kitchen is by simply incorporating a beautiful candle. I start by giving my kitchen a good cleaning. I fill the dishwasher up, wipe the counters, put away dishes and then I take a nice candle, like the Large etúHOME Aix en Provence Candle, and light it. There's nothing quite as rewarding as enjoying your kitchen when it is clean and smells amazing. I may even sneak a little piece of cake or let's be honest – a glass of wine, to enjoy as I savor the fresh atmosphere.
If you're in a stitch looking for a way to elevate your kitchen, you can start with a new cutting board. Reclaimed wood cutting boards like the Medium Italian Cutting Board from etúHOME are a great way to add warmth into a less than comforting kitchen. The beauty of the wooden board has dual functionality that is sure to make you pleased with your space. Leave the board leaning against your backsplash for fun display and have it in arms reach when you're prepping dinner. It's a win-win, either way.
My last advice for giving your kitchen a reboot, is to fill it with living things. So often we forget to emphasize the focal point of the home. By adding fresh flowers into a contemporary vase, instantly brighten and bring the room to life. Better yet, don't stop with the flowers, host a party or a family dinner. Invite your neighbors over for appetizers or cocktails. When it comes down to it, nothing makes you appreciate a space more than being in it with the ones you love.
Interested in winning some of these ultimate kitchen items for yourself? Make sure you're following us on Instagram (@etu.home) and be on the lookout for our upcoming giveaway!