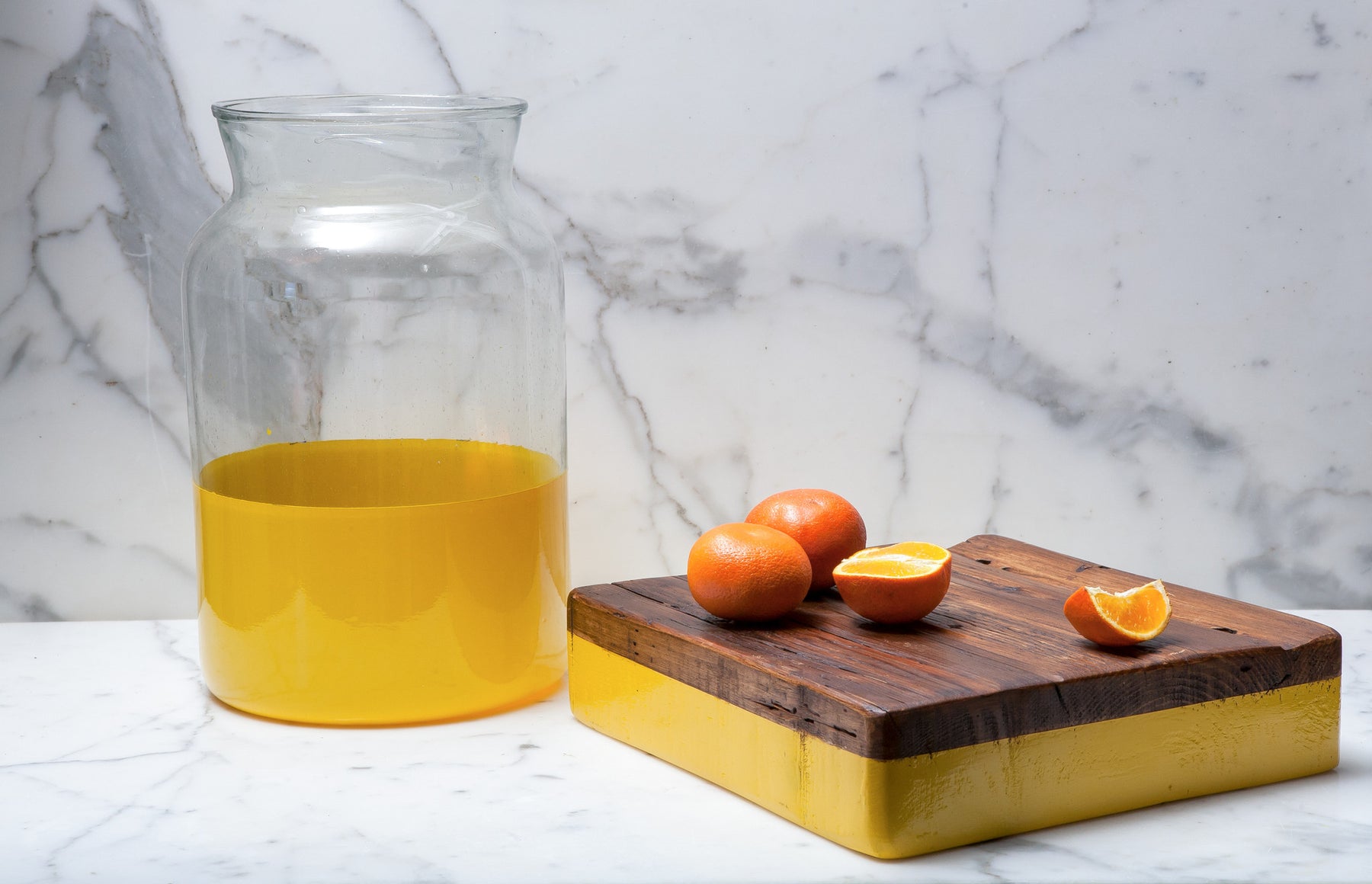 Step Out of Your Color Comfort Zone
We have to admit we can't stay away from a good neutral color scheme. Give us all the greys and whites and we would be very pleased. However, in the spirit of Spring and brightening up spaces, we think it is time for some color.
We cannot think of any better way to add a pop of color into your home than using our Color Block Mason Jars. These large jars can be easily added to any space to brighten up and liven an area that may be previously lacking in color. They are also great for displaying flowers and hiding stems underneath the bright strip of color on the jar. We are breaking it down, color by color, on how you can incorporate these pieces into your home.
Yellow – Place your Yellow Colorblock Mason Jar up on a shelf or on your counter-top for a sunny pop of color in your kitchen. The color yellow is said to be uplifting and may add some cheer while you are brewing your morning cup of coffee.
Orange – The color orange radiates warmth and happiness. Stick to tradition and brighten up your kitchen or living room by placing fresh flowers in your Orange Colorblock Mason Jar. The orange will not only give some life to the room but will also attract people in, making it the perfect piece for those who love entertaining.
Purple – Our Purple Colorblock Mason Jar would make a great addition to anyone's bedroom or home office. The color purple has been known to spark imagination and due to its association with lavender, the color can appear calming to some. Fill it up with a bunch of office supplies or leave it empty as a great decorative accent.
Still not keen on placing these bright colors in your living spaces? Don't worry, we also offer our Colorblock Mason Jars in both White and Grey for those who do not want to shy away from their neutral palette.