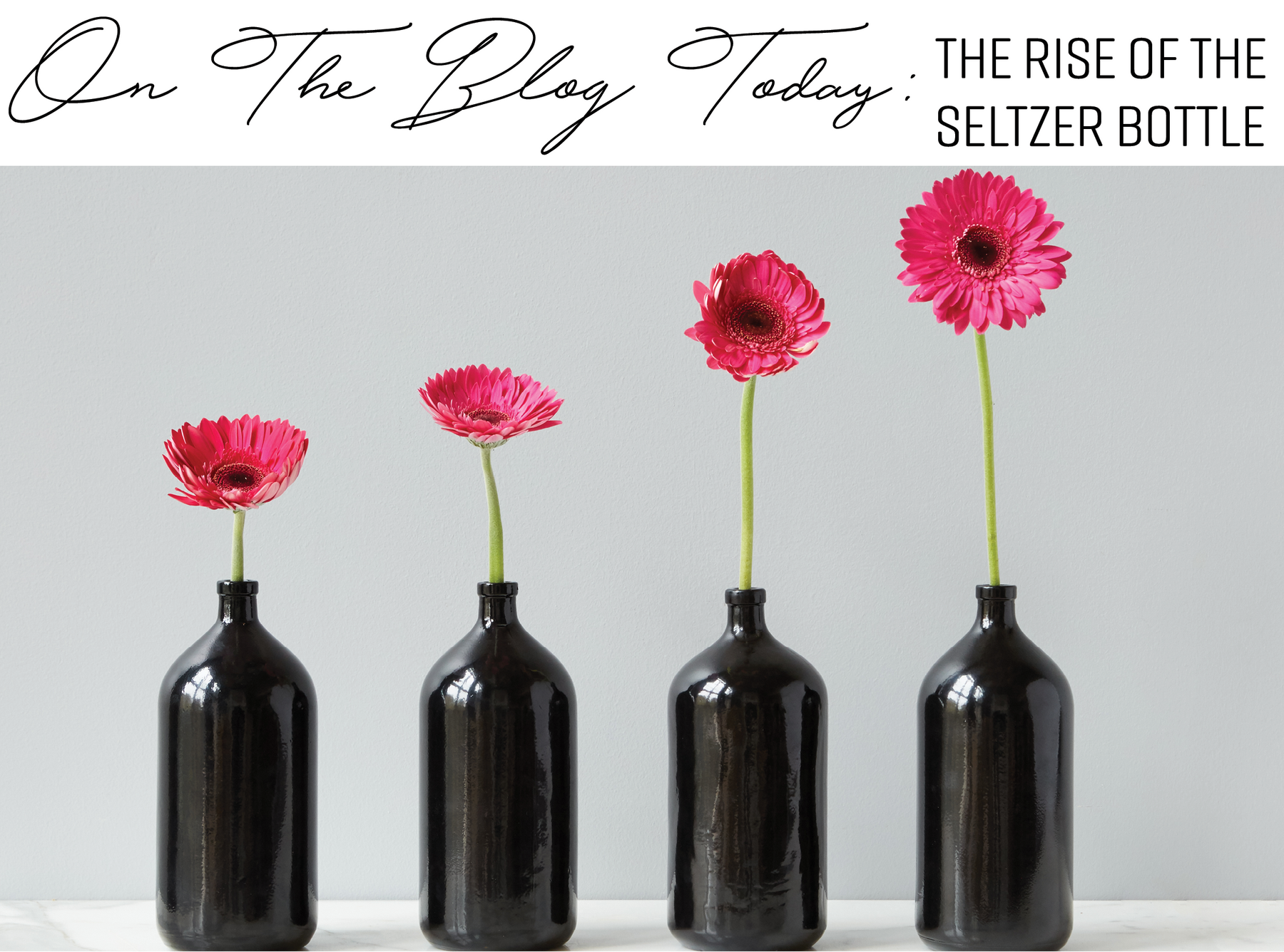 The Rise of the Seltzer Bottle
Now a choice embellishment for vintage-inspired homes, this iconic basic has an interesting, little-known past.
One thing we are obsessed with is the juxtaposition of vintage and new. One of the trendiest decorative accessories that we have come across is the authentic European seltzer bottle. Not only are these bottles great accent decor pieces, but are also bursting with history!
Seltzer bottles were created in circa 1790 and were mass produced in varying shapes, sizes and colors in Central Europe during the early 19th century. The bottles boomed and were delivered to homes, hotels, and bars in crates throughout Europe similar to the iconic milkman in America. Commonly used to make drinks at the local soda fountain or mixed with your liquor of choice, these popular bottles were in high demand in every home. 
Seltzer Bottles, or soda siphons, are popular collectibles due to their unique colors and markings. Particular color hues were used to identify the time period the bottles were created. If you happen to find a bottle in red or purple, don't hesitate to invest as they are super rare!
At etúHOME, we are constantly trying to give new life to vintage items. We have given the traditional seltzer bottle a modern touch by updating it with high gloss paint for the modern home.  Our seltzer bottles boast their original top, which of course contributes character and allows them to keep their vintage feel. For us, these bottles have quickly become one of our personal decorating faves.