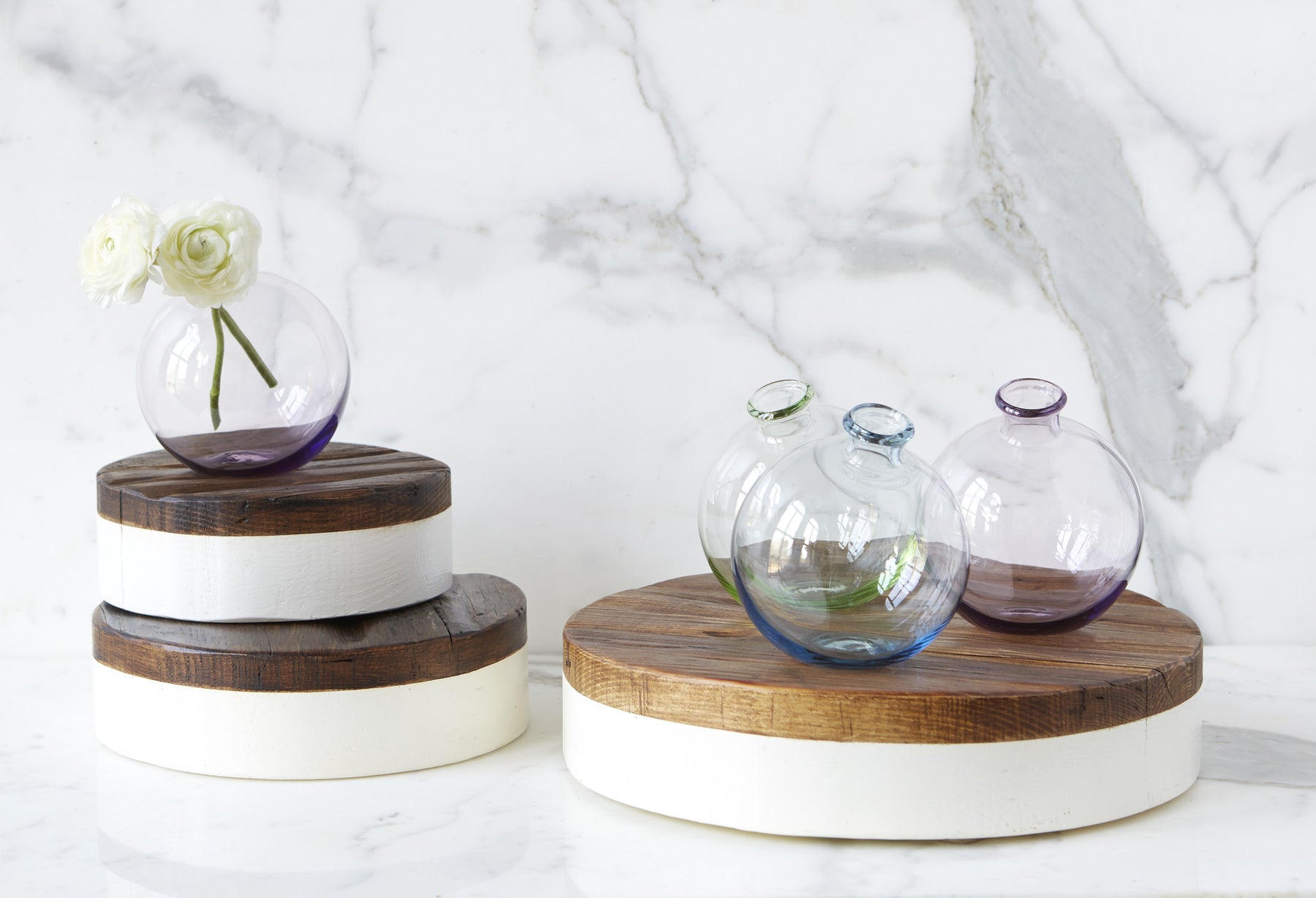 The Spring Home Trend That Will Get Everyone Talking
Decorating for the seasons can be tough. We wanted an accent piece to decorate with this spring that could also be used year-round. Our Sphere Bud Vases in a spring color assortment have truly redefined decorating when it comes to multi-functional uses. The spring set includes our authentic sphere bud vases in lilac, mist and mint. These vases are a guaranteed way to leave your family and friends speechless and will enable you to use them even when spring has long past sprung.
Bud Vase - In the easiest and most simple of ways, place a single flower bud in the vase for a pretty decorative piece. We love the look of white flowers that contrast with the bright colors of the vases.
Place Settings - Tie a galvanized tag around the lip of the Sphere Bud Vase and use a chalk pen to write the names of your guests for an easy and unique place setting.
Candy Jar - Revamp your basic candy jars and place small candy like jelly beans and M&Ms in these Sphere Bud Vases as a fun container. Better yet, with Easter approaching, the vases serve as a great Easter Basket alternative.
Drinking Glass - If you are hosting a party and looking for something that will set you apart, the Sphere Bud Vases also work great as quirky drinking glasses. Pair the glass vases with a patterned paper straw and fill it with punch and you will have an exciting container for all beverages across the board.
Bowl Accessory- Have a large bowl or a dough bowl laying around? These are the perfect vessel to create an arrangement by stacking some Sphere Bud Vases. The Sphere Bud Vases are a perfect filler because they come varying in colors giving off a unique but classic appeal.