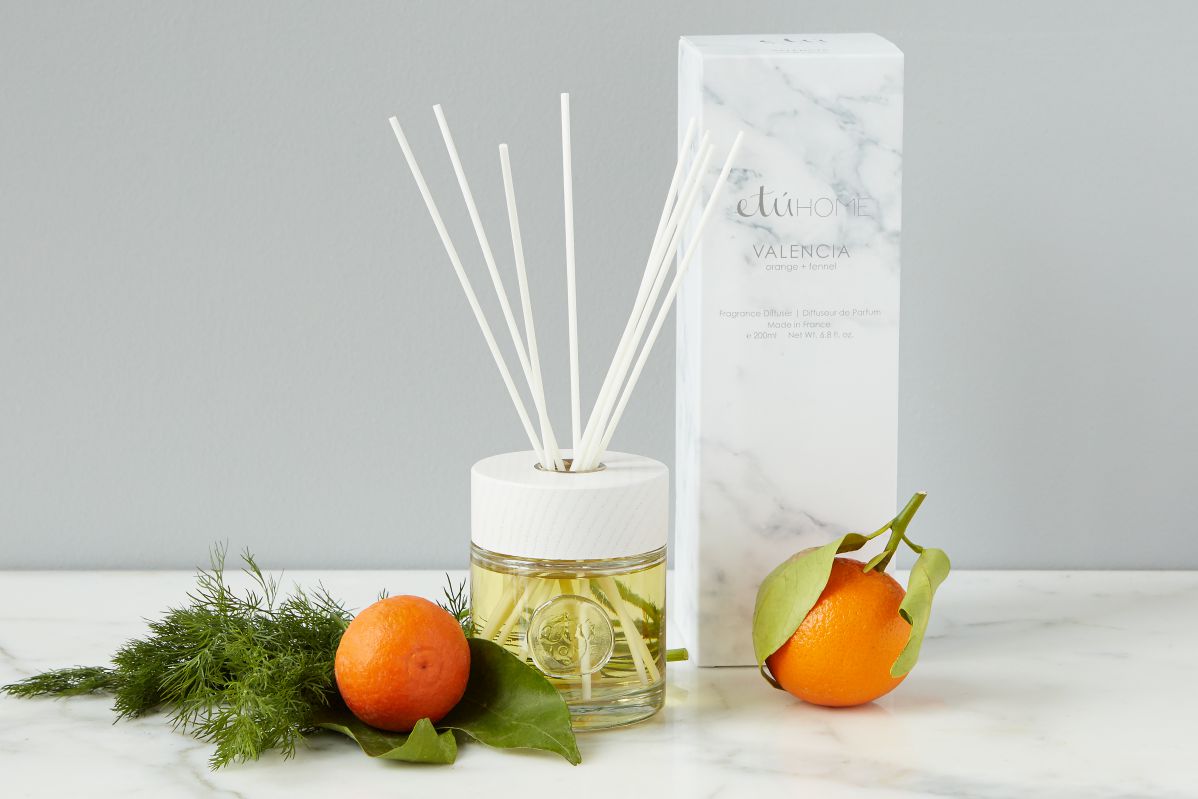 Three Reasons To Decorate With Diffusers
There's no greater feeling that walking into your home on a cold winter day and instantly becoming embraced by the refreshing aroma of your space. I've always been a fan of candles for this very reason. However, I have found a new fragrance vessel that I am starting to like just as much! Everyone out there knows that I am a sucker for the etúHOME candle collection, and to my excitement, they just released three of their signature scents in the form of diffusers! The Valencia, Porto-Vecchio and Aix en Provence diffuser, each come in an amazing vessel that exerts a modern simplicity through the clean lines of the glass diffuser and the white collar. While I will always love candles and the way they illuminate a room, diffusers are great for many reasons of their own. 
Radiate fragrance without overpowering.
One of the many great attributes of diffusers are how they can be incredibly fragrant without an overwhelming scent. You will never have to worry about your diffuser becoming a headache due to its faint but powerful aroma. While candles can sometimes have hearty fragrances, diffusers are meant to have a light and airy aroma. I've tried placing mine in a few different spots around my house to see where it gets the most impact. I would recommend placing a diffuser in a small space, like your bathroom or entryway – that's where I've had the most success with mine. 
Never lift a finger or light a match.
Now I'll admit, there's been a time or two where I have forgotten about a candle that I have had burning. The beauty of a diffuser is the effortless utility it possesses. Diffusers can be placed just about anywhere and then you can let them do all the work. They are the perfect solution for those who are not able to use candles or matches due to safety reasons but would still love to have the warmth of a home fragrance. 
Reusable and long-lasting.
Lastly, my favorite attribute of a diffuser is their longevity. The beautiful glass vessel is one that can be reused long after the fragrance oil is gone. The diffusers last up to twelve weeks and then all you do is simply buy a refill of oil and fresh reeds and let the new fragrance carry throughout your space. I can't think of a better way to keep your home smelling wonderful all year-round.