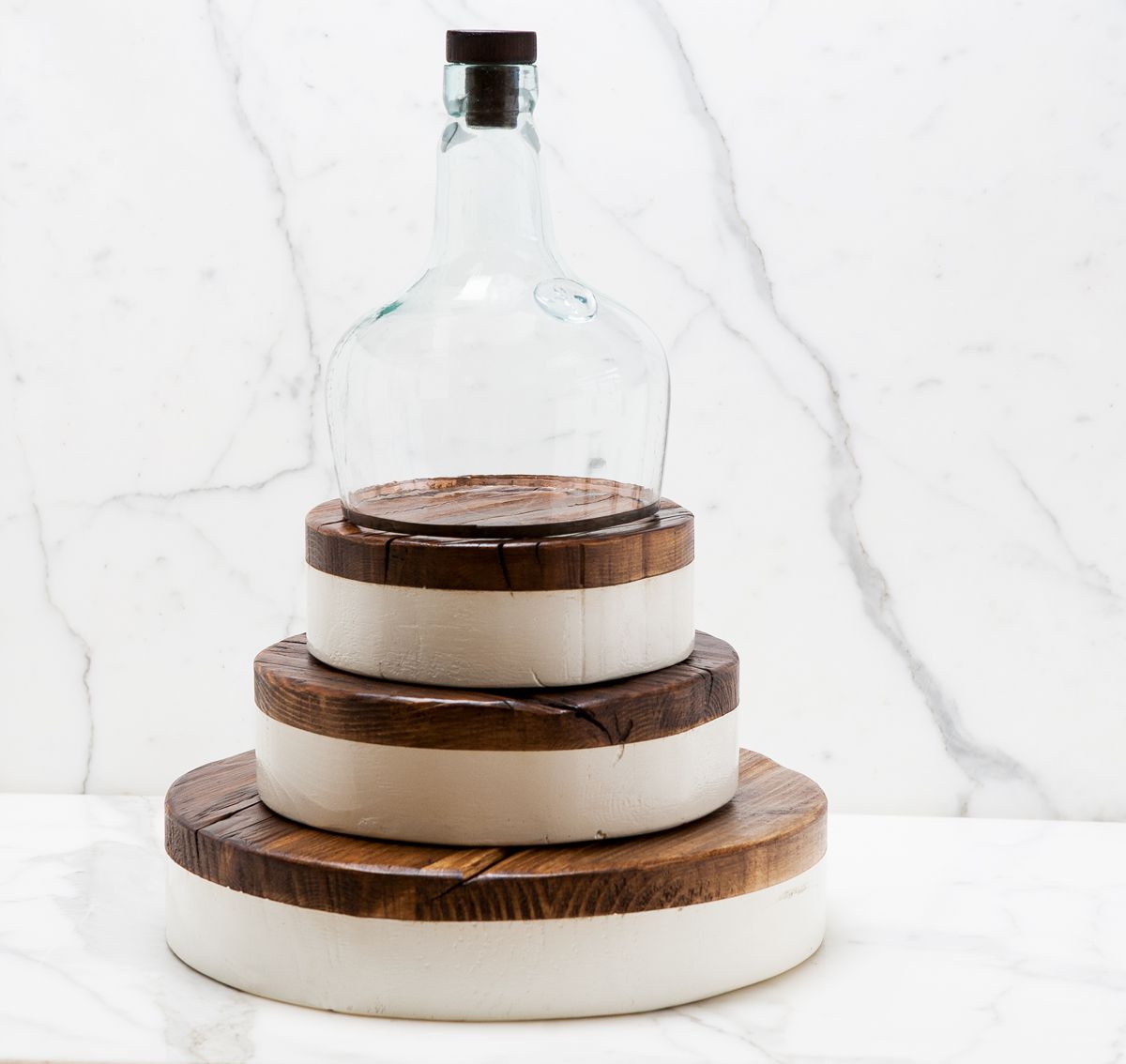 Why We're Loving Rustic White Decor And You Should Be Too
White décor has a timeless appeal, not to mention it helps to brighten up any space. With fall approaching, you may feel compelled to decorate with warm colors and autumn motifs; however, I think now is the time to hold onto the white accents in your home and perhaps add even more. The white decor trend has created a new take on modern farmhouse design by adding an elegance to the rather rustic aesthetic. For me, the trend remains timeless and I know exactly what you need to master the look on your own. 
Just like all etúHOME wooden kitchen accessories, the mod block collection is made entirely of reclaimed wood. The wooden blocks feature a high gloss coat of white paint around the edge, giving them a clean and contemporary look. The servers can be used just about anywhere, but I find them to look most fab on my console table as a riser for my favorite vase. 
Bring rustic modern style straight into your kitchen with an iPad/cookbook holder. The mixture of white and reclaimed wood, truly makes this a versatile kitchen accessory that can brighten a space while still maintaining a rustic feel. Whether your cookbook is opened to a new recipe or you are watching a youtube tutorial on your tablet, this stand is super helpful when my hands are full. 
There's nothing that says 'home,' quite like baking. The white clay bakeware is the perfect shape for baking fresh banana bread. The best part is that the bakeware also matches my white aesthetic so it can easily go from oven to table.