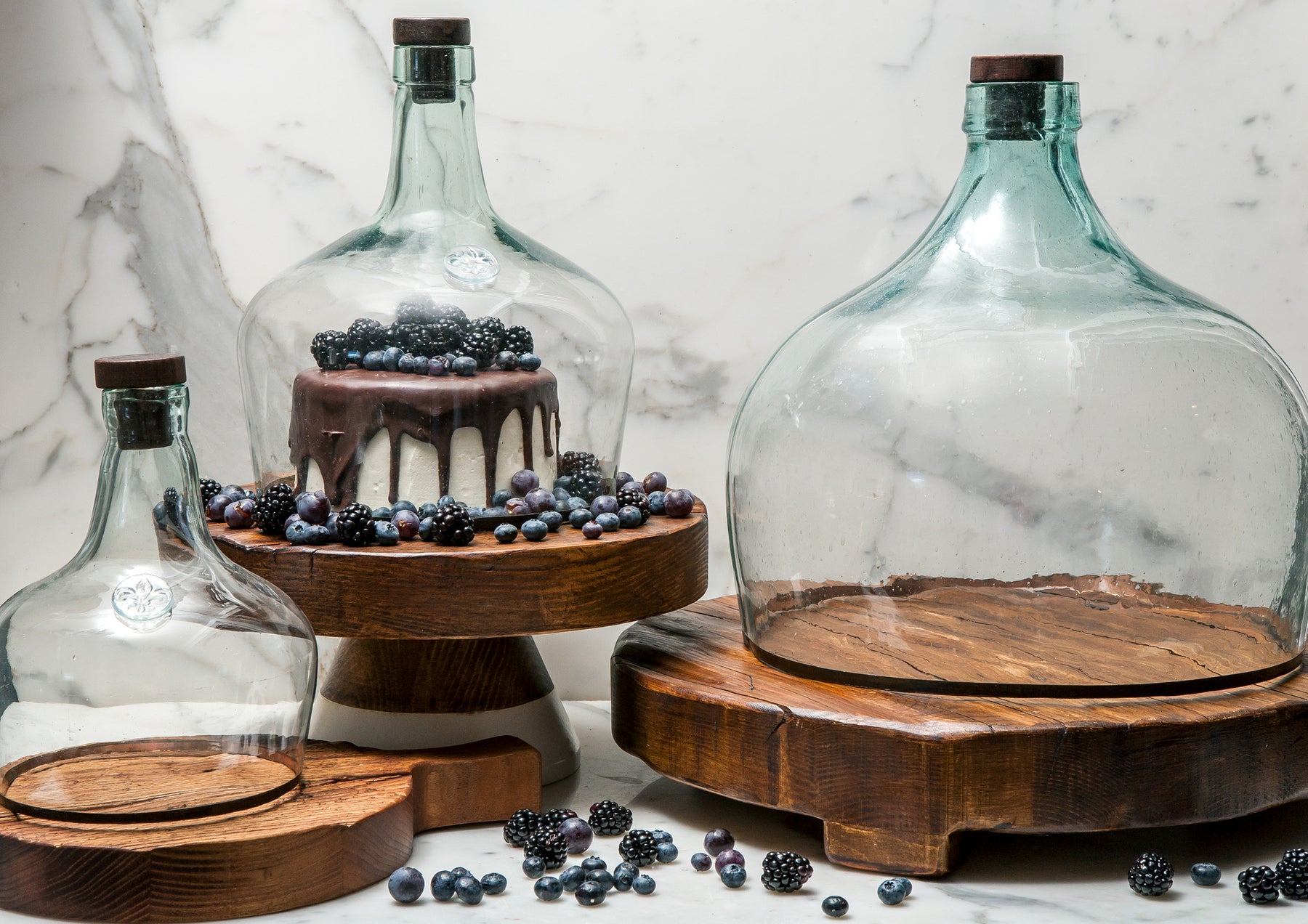 Why You Need a Cloche in Your Home
There is nothing better than having a decorative piece in your home that can be displayed numerous ways and also serve as a conversation starter. A glass cloche can do just that.
Originating in Italy during the early 1600s, cloches were used to protect plants from cold winter winds when the frosts settled in. The name, "cloche," comes from a French origin meaning "bell," which typically is the traditional shape of the translucent cover. The bell-shaped glass cover can be placed on numerous surfaces and the possibilities are endless when it comes to displaying these decorative pieces. We went ahead and shared some of our favorite ways to display our Small, Medium and Large Demijohn Cloches.
Add to your kitchen island decor by placing our Large Demijohn Cloche on our Large Spanish Olive Tray. This is a great way to display anything decorative and can additionally serve as a protective cover for baked goods. From fresh, out of the oven bread to your breakfast bagels, anything will make a statement once arranged under this gorgeous dome.
Stack up. Get creative with your cloche display and add dimension to your table by stacking our White Mod Blocks and topping them off with our Small Demijohn Cloche. Whether you use a Small Mod Block or a Medium Mod Block or alternate the two, you are guaranteed to have a winning combination.
Take your baking skills to the next level by covering your sweet creations with our Medium Demijohn Cloche. To create the perfect display all you need to add is our Tall Bordeaux Cake Stand and you'll instantly trick anyone into thinking you are the baker of the century.