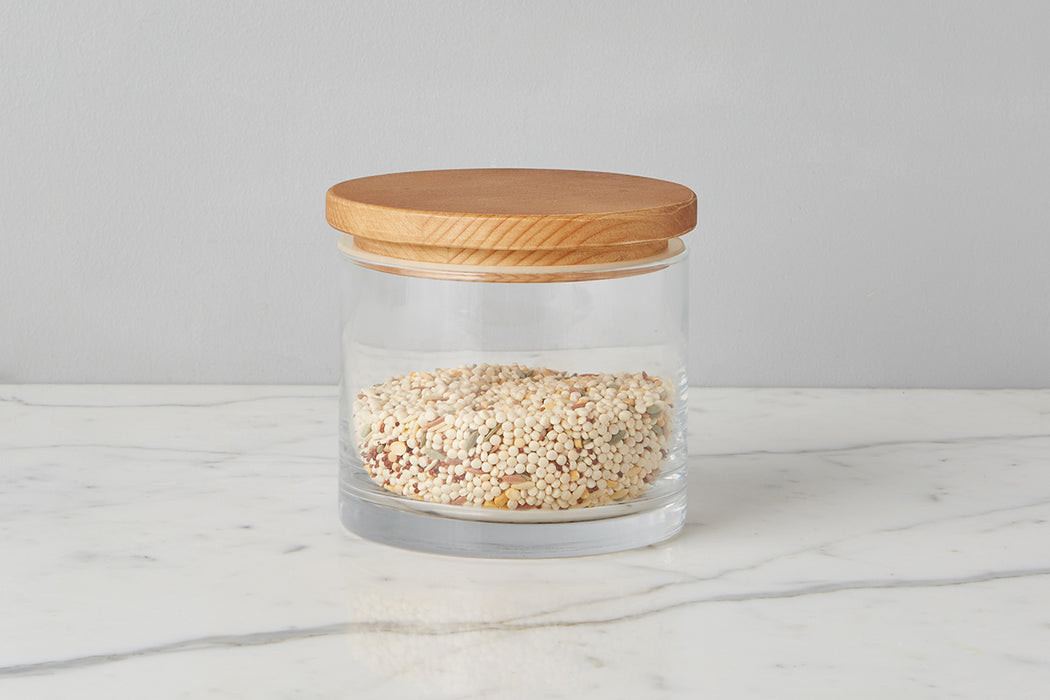 Natural Modern Wood Top Canister, Small
Showcase all of your beautiful eats with our Natural Modern Wood Top Canister. This large glass canister is adorned with a smooth reclaimed wood top, fit with a gasket to keep everything sealed fresh. The beautiful kitchen canisters can add an elevated beauty to your kitchen pantry and decor.
• Perfect for storing grains, sweet, and everything in between.
• The lid is coated in a 100% plant-based, food-safe wax finish.
• Hand-made from reclaimed wood and recycled glass mouth-blown by local artisans in Europe
• Due to the occurrences found in reclaimed wood, natural crevices, grooves, and splits will be visible on the top.
• Due to the use of recycled glass, dips and bubbles that normally occur in recycled materials may be apparent.
• Care Instructions: wipe wood top clean with a soft, damp cloth and moisturize with our etuHOME Rosemary and Sage Wood Oiling Wax. Hand wash all glass with care or wipe with a soft, damp cotton cloth.

Weight: 1.0 lb
Length: 6.2 inches
Width: 6.2 inches
Height: 7.9 inches