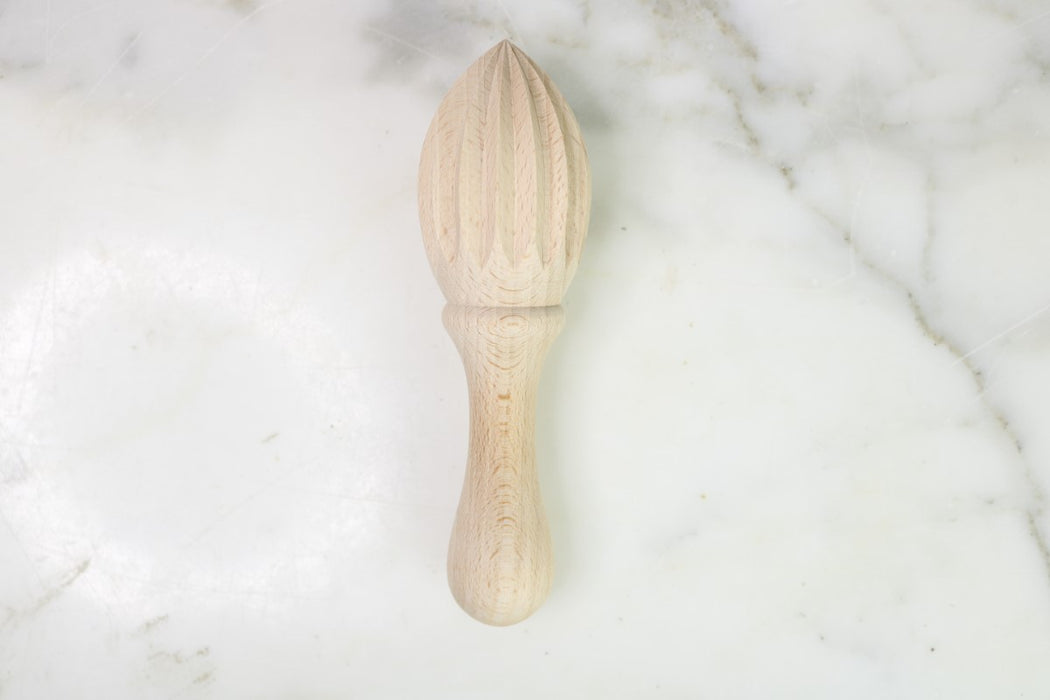 This chic lemon reamer fits comfortably in your hand and squeezes the last drop from your citrus. Handcrafted from beechwood in Europe, this lemon reamer will allow you to juice straight onto or into your food.
Care Instructions:
Do not submerge in water for long periods.
Hand wash with warm soapy water, allow to dry thoroughly.
Weight: 0.1 lb
Length: 5.75 inches
Width: 1.5 inches
Height: 1.5 inches