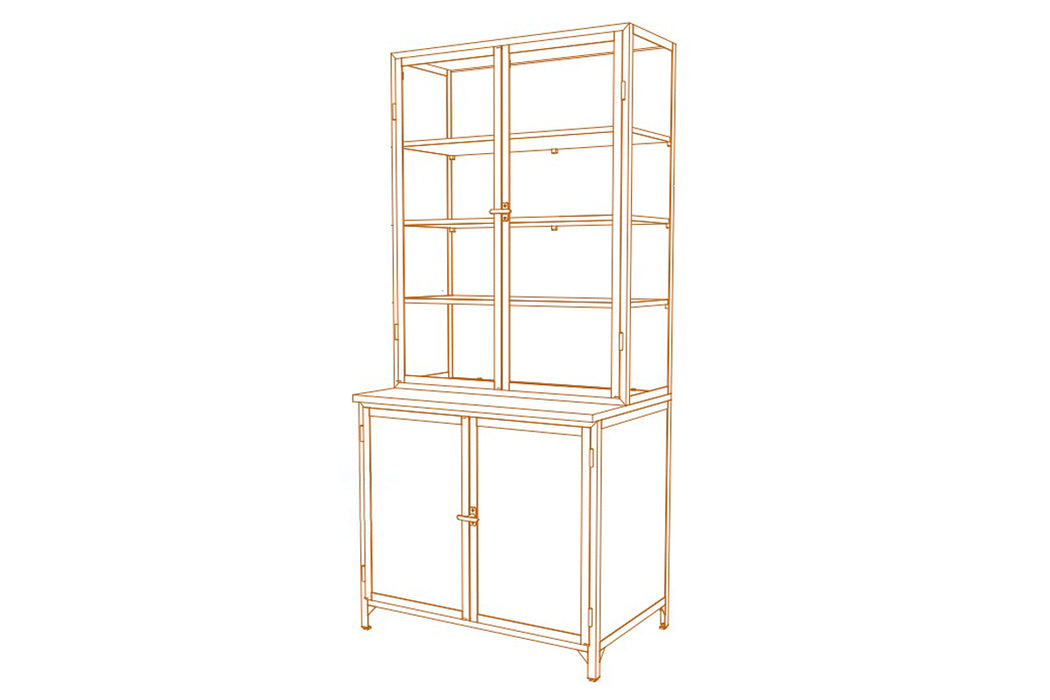 2-Door Glass Storage Cabinet with Counter
Reinvent the modern day kitchen with the 2-Door Glass Storage Cabinet with Counter. The display and storage cabinet can effortlessly hold and showcase all of your favorites, from dishes to serveware. Boasting three removable shelves, the metal cabinet is extremely versatile. Unlike the traditional 2-Door Glass Storage Cabinet, this unique glass kitchen cabinet has additional storage underneath with a wooden ledge for supplementary countertop space. The modern and industrial storage cabinet features two glass doors and matte silver hardware.
Handcrafted by European artisans using salvaged iron.
Each cabinet comes with three removable shelves and a wood countertop.
Ships as two pieces, assembly is required.
Our furniture is handmade by craftsmen in Europe and usually ships 10-12 weeks after purchasing.
Black
Length:26 inches
Width: 39.7 inches
Height: 87 inches
White
Length:26 inches
Width: 39.7 inches
Height: 87 inches
Navy
Length:26 inches
Width: 39.7 inches
Height: 87 inches