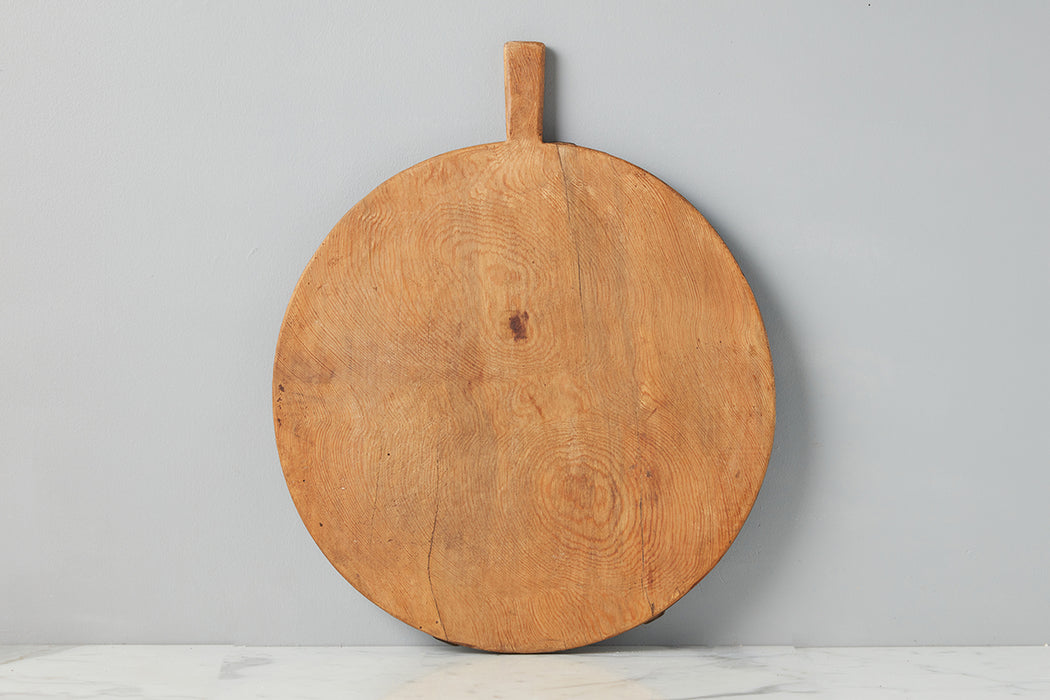 Found Decorative Board, Medium
Collected from across Eastern Europe, specifically Greece, Bulgaria, and Turkey, these pieces have been bringing people together, creating memories, and inspiring joyful homes for years. Dating back to the 1900s, these one-of-a-kind pieces come in several shapes and sizes. While bearing marks of use and age, each piece was hand-selected by our Creative Director and remains faithful to our high-quality standards.
Condition: Good, wear consistent with age and use
This is a vintage or antique item and is for decorative use only
Each board will vary from images shown in style, shape, size and color
Original state with a pleasant patina of age: signs of age and use will be present, authenticating the found nature of the product
Sold individually, a "let us choose for you" concept
Sourced in Europe, early - mid-century
Product Details and Dimensions 
Dimensions are approximate, boards are all different and might be slightly out of the range. 
Overall: 18-29" dia x .5-2" h
Weight 2-4 lbs
 Care and Maintenance
For decorative use only
Wipe with a soft, dry cloth
To protect the original condition and patina, do not apply household cleaners or abrasive cleaning agents
*This product is excluded from all promotional discounts and offers. All found items are final purchases and cannot be returned.
Length: 24 inches
Width: 24 inches
Height: 0.8 inches