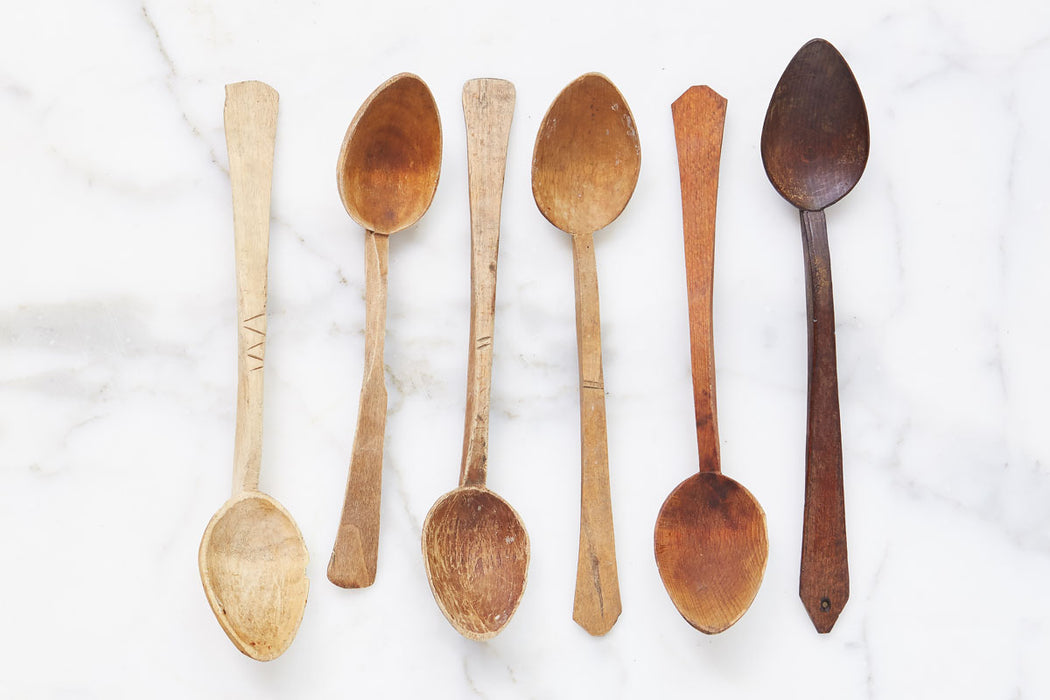 Found Wooden Serving Spoon
These rare hand-carved Wooden Serving Spoons were found in Moldova, a charming agricultural country in Eastern Europe. Each spoon is pre-loved and full of character and are safe for basic everyday use. Due to the found nature of these spoons, the color of wood can vary and feature imperfections including divots, chips, and discoloration from years of generational use. These deserve prime countertop real estate and look fabulous displayed in our small crock.
Condition: Good, wear consistent with age and use
Each spoon will vary from images shown in style, shape, size and color
Original state with a pleasant patina of age
Sold individually, a "let us choose for you" concept
Sourced in Europe, early to mid-century
Product Details and Dimensions 
Dimensions are approximate, serving spoons are all different and might be slightly out of the range.
Care and Maintenance
Hand wash with mild dish soap.
To protect the original condition and patina, do not apply household cleaners or abrasive cleaning agents.
*This product is excluded from all promotional discounts and offers. All found items are final purchases and cannot be returned.
Weight: 1.0 lb
Length: 9 inches
Width: 2 inches
Height: 0.5 inches