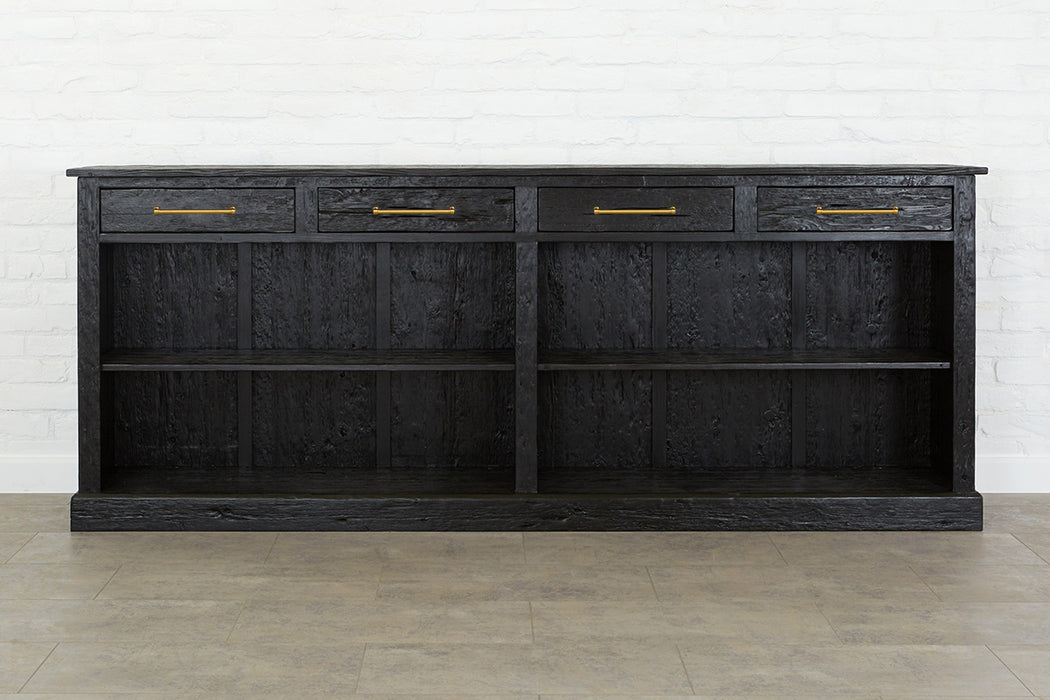 Parisian Black Console, Large
The unmistakable elegance of French design and culture is displayed throughout Paris. Everywhere you turn, gilded accents and antique pieces mark a variety of spaces from museums to architecture. The Parisian Collection of furniture embodies classic Parisian style by transforming antique and old-world designs into a look that is better suited for a modern-day way of life. 
Inspired by an authentic French antique, the Parisian Console is a three drawer sideboard made entirely of reclaimed wood. Built using a dovetail technique, this handcrafted piece also hosts vintage style brass hardware. With an open shelving design, the console table is perfect for storing items like dishes or books.
Handcrafted by European artisans, the Parisian Black Console is created using reclaimed wooden beams of sturdy European Pine. 
Each table is finished with a protective plant-based hard wax, composed of carnauba and beeswax, that is built to endure the everyday wear and tear of life.
Features four drawers and an open shelf.
Custom options available for an order no less than 10 pieces.
Our furniture is handmade by craftsmen in Europe and usually ships 10-12 weeks after purchasing.
Length: 96 inches
Width: 16 inches
Height: 38 inches