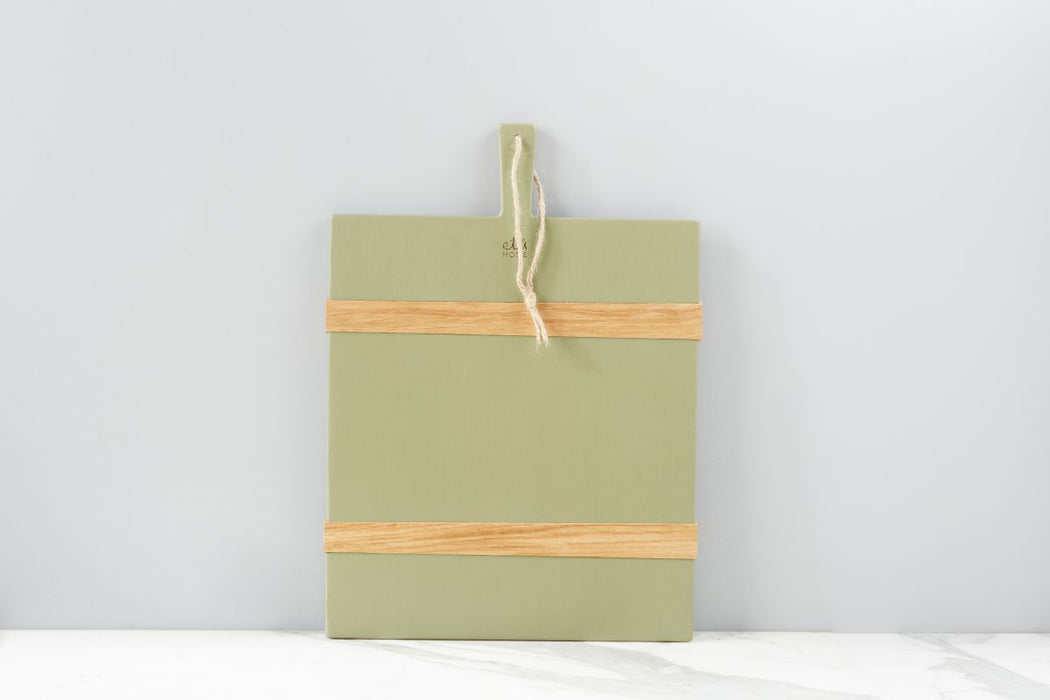 Sage Rectangle Mod Charcuterie Board, Medium
This reclaimed wood board is your new go-to for all serving, hosting and decorative needs. For a modern spin, the serving board has been updated in a lively sage green wax, a sure conversation starter. To ensure durability and timelessness, the wood platter is distinguished by two perfectly engineered strips of oak placed at ideal points to avoid the wood from warping. Perfect for serving cheese, fruit, bread and charcuterie and for use as a decorative kitchen accent behind your stove or hung on the wall.
This lightweight pine board is for serving and decorative use only.
Finished with a plant-based, food-safe hard wax to nourish the wood, eliminate odors and provide a protective barrier for quick and easy cleaning.
etúHOME's serving boards are intended for serving only and should not be used for cutting or chopping. To protect and preserve the integrity and longevity of the piece, we recommend using a barrier such as parchment paper, a plate or a bowl for non-dry and hot ingredients. 
Serving Board Care Instructions: 
To prevent and resolve surface stains, wipe the surface clean with hot soapy water immediately after using and then dry with a clean, dry dish towel. Never submerge your wood board in water and avoid abrasive cleaning products.  Brightly colored foods such as berries, turmeric and mustard may stain white and lighter waxed boards.  To remove these tougher stains, reference our website for eco-friendly cleaning options.
Weight: 4.0 lbs
Length: 22 inches
Width: 16 inches
Height: 1 inches