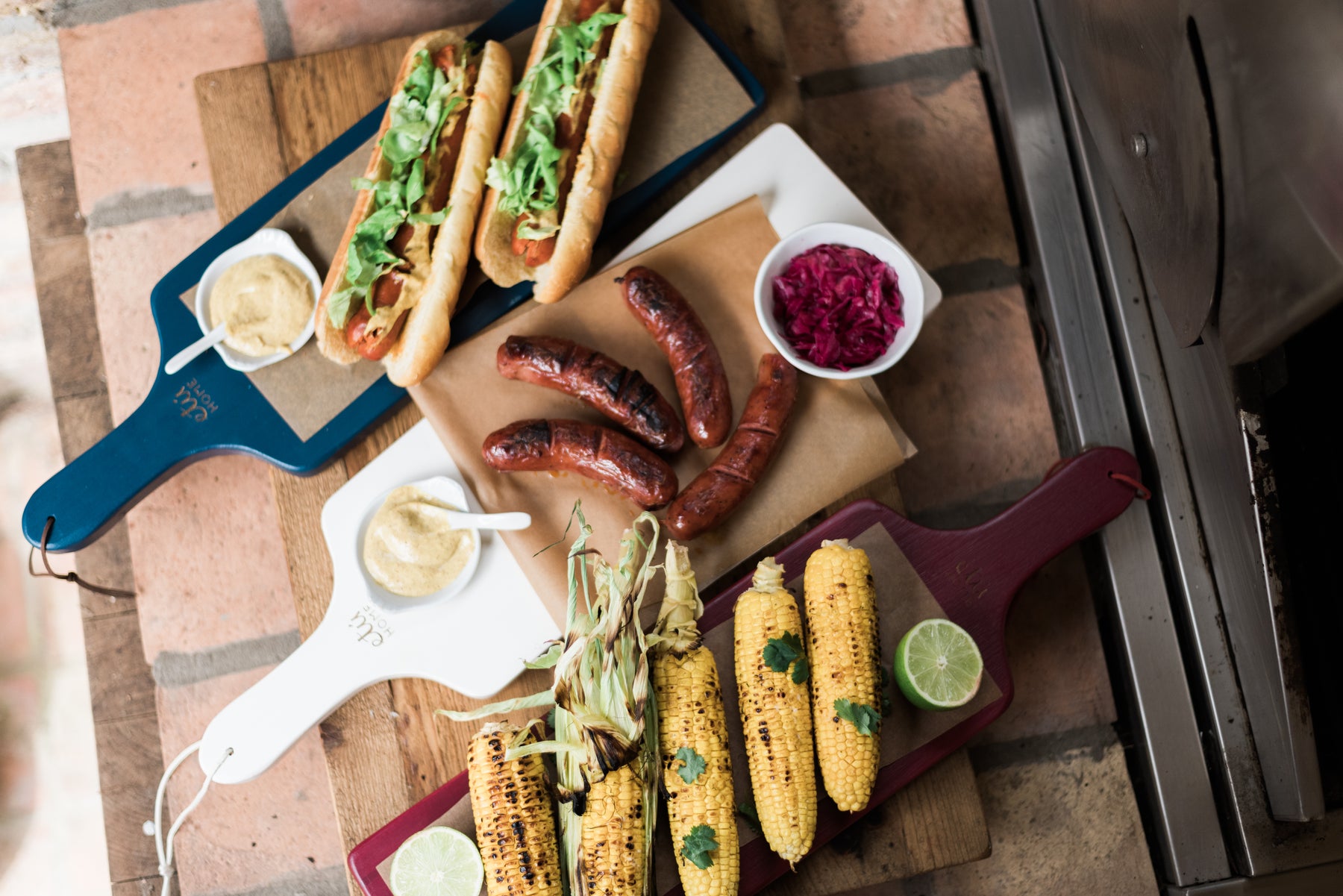 5 Ways to Spend Time with Dad This Father's Day
Every Dad is different but one thing remains universal: they all deserve to be celebrated on Father's Day. Your Dad, Grandpa, brother or husband may say they don't need a gift this year, but there are still plenty of meaningful ways to spend the day together to show how much you care. No matter his interests, here are five ways you can make the father figure in your life feel special this Father's Day.
1. Breakfast in bed
Let Dad relax on Sunday morning with a worry-free brunch. Purchase from his favorite restaurant or cook from scratch, making sure to impress with the presentation. Serve an elevated and thoughtful spread on a board or tray for a seamless transition from kitchen to bedside.
2. Al fresco grilling
Heat up the grill for a meal to remember. If your dad is known as the grill master in the family, help him do what he loves by arranging a cookout with those that mean the most to him. Provide the ingredients and serveware so Dad can work his magic and do what he loves most. Gift Dad the German Carving Board for his famous juicy steaks and pork chops and learn from the pro how this board is grill-changing. 
3. Dinner and a movie
If Dad is happiest while relaxing at home, offer to watch his favorite TV show, sporting event or movie with him. Order his favorite pizza or make it with extra love and fresh ingredients from home. Serve up one or even two on an Italian Pizza Board big enough for the entire family to enjoy from the comfort of the couch.
4. Elevate his game 
Whether hours spent on the tennis court or on the green, spend Father's Day enjoying his outdoor sports. Provide Dad with everything he will need to enjoy the game from golf tees to tennis balls and earn bonus points keeping them all organized in sophisticated glass jars. Not only will he appreciate the quality time spent together, but will enjoy the thoughtful gesture displayed decoratively in his home office. 
5. Spa Day
Having a spa day isn't just for the girls, so let dad enjoy some pampering too. Make sure he feels comfortable wherever you go, so either book an appointment at a local spa or set up a station right at home. Make memories together by relaxing and sipping on a bold bottle of his favorite red wine. Add a special touch by burning a luxury candle with the scent of his favorite wines or European cities. 
The perfect gift for the father figure in your life does exist and it's as easy as spending quality time together. If miles or states apart, make time to tell Dad how much he means to you. Treat him to a day of doing everything he enjoys, even if it means staying at home.