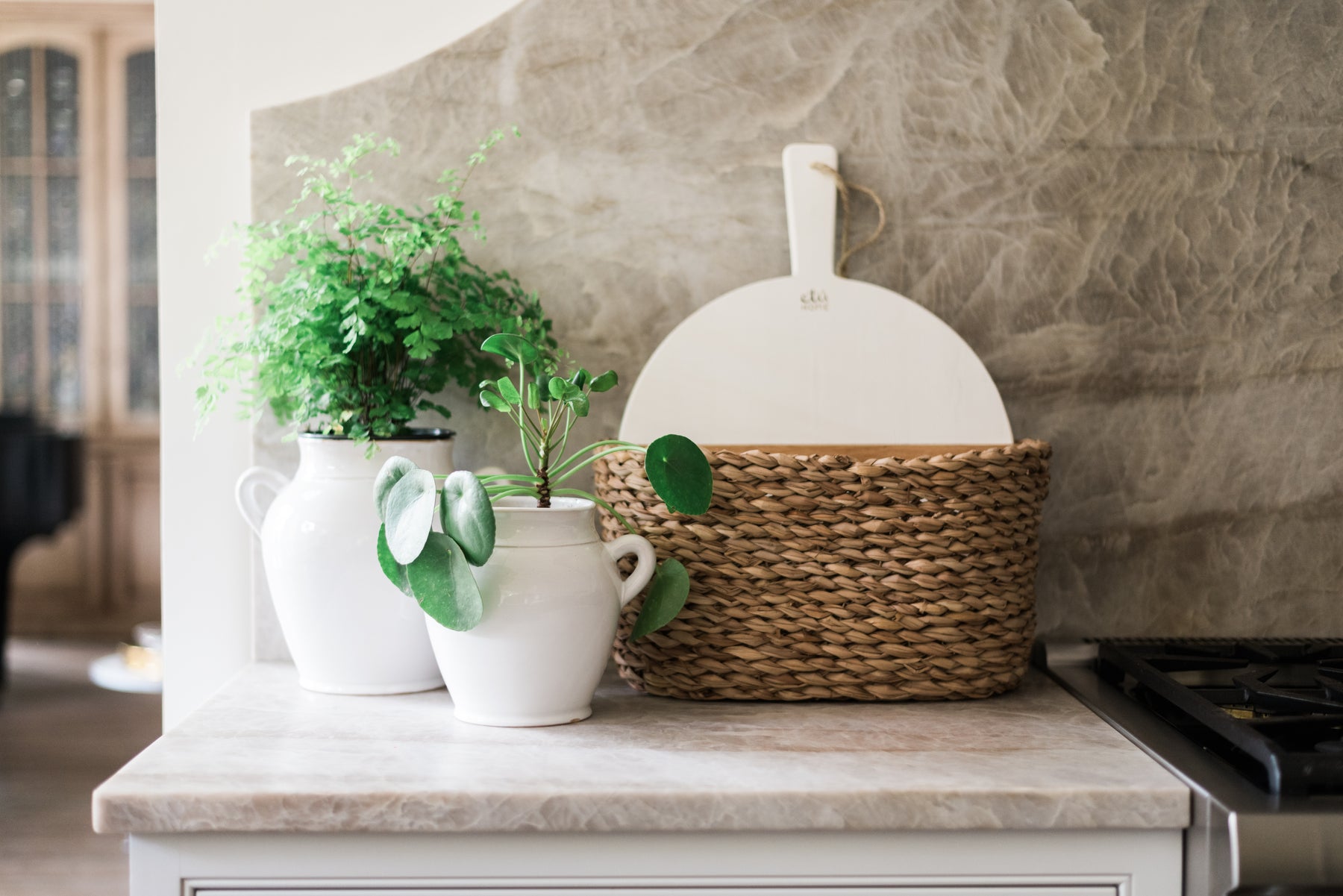 Incorporating Nature into Home Design is 2021's Biggest Trend
Nothing beats the feeling of stepping outside and soaking up the warm sunshine and fresh air. Being close to nature is an innate desire of human beings and is referred to as biophilia. Biophilia not only has health benefits, it has become 2021's fastest growing trend within home design and decor. 
Biophillic design brings elements of nature into indoor living spaces. Lush green houseplants have never been as popular and found throughout the house as they are now. With countless benefits, this interior design trend is easy to achieve and isn't going anywhere anytime soon, if ever.
Benefits
Not only does filling your home with various plants serve as a beautiful accent and bring texture to the space, but potted plants can positively affect your mental health. Studies have proven that house plants can improve your concentration and productivity. By incorporating natural elements into the home you can increase your energy and happiness levels as the plants do their job of freshening the air and releasing oxygen.
Known for its calming shade, green plants are an affordable yet visually appealing decorative accent for spaces like entry tables, shelves, kitchen counters, and many more. Add a timeless look by potting plants around the home in handmade vessels to increase the calming energy. 
How to Achieve
The biophilic design trend is what we've been needing and it's achievable in any home. Effortlessly enjoy the healing powers of nature through natural light and planted vessels. By opening up the curtains and clearing obstructions from the windows, you can maximize your exposure to natural sunshine. Not only will the plants appreciate the sunbath, your home will lighten up and keep you energized.
Incorporate the color green to create soothing home accents. Plants will add the much-need zen to the home, but the vessel they are potted in brings style and additional color. Our pottery collection includes White French Confit Pots and Italian Olive Jar Planters that are the perfect multifunctional vessels for your green succulents, potted herbs, and cut florals. Maximize the benefits of the shade of green with Sage Artisanal Vases that beautifully display fresh flowers to brighten up your space. 
As an inexpensive decorative accent, test a few house plants out around the home and watch the benefits unfold. Giving your favorite plant a beautiful vessel to live and grow in is an extra step to create a lively home accent. As easy as fake flowers are to use, nothing beats the power of live plants.