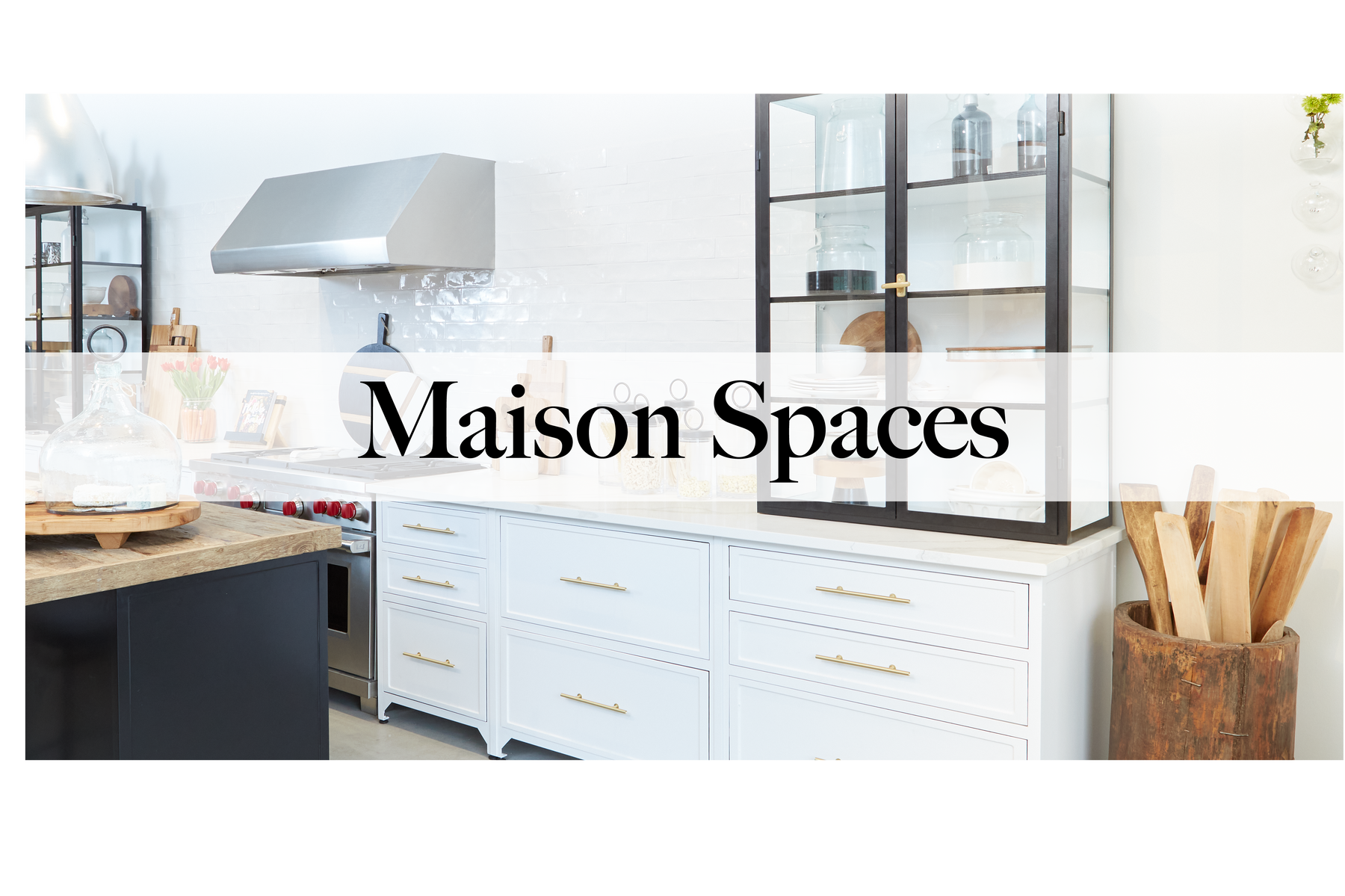 Introducing Maison Spaces
Maison Spaces by
etúHOME is a
collection of modular
cabinetry made simple
for the modern home. 
Inspired by classically rooted
European designs, the collection
features modular units that can
transform a space to be
sophisticated yet functional. The
units can be placed anywhere in
the maison, or home, and are
truly modular. Whether they are
used in a kitchen, dining room,
pantry or bathroom, each unit
can stand alone or be combined
with others. Free-standing
design allows for the units to
move with you wherever you go.
The bases are hand forged from
European metal, finished with
gold hardware and topped with
a beech wood countertop, a
staple in old-world kitchens. For
a modern twist, the beech wood
is removable for an upgrade to
quartz, marble or soapstone.
The Maison Spaces collection
also features French-inspired
vitrines and storage cabinets,
perfect on top of or next to the
base units. With endless colors,
the collection offers an array of
options for home enthusiasts
and designers alike.
How It Works
Choose Your Room:

Kitchen, Living Room, Dining Room, Pantry,

Laundry, Bathroom, Bedroom

Choose Your Space: Up to 9 ft
Choose Your Unit(s): 24" | 36" | 48"
Choose Your Custom Color: Black, White, Navy, Sage, Denim, Merlot, Pink
Beechwood Tops are available to measure for multiple unit installation and Gold Standard Hardware can be easily changed out for a custom look.