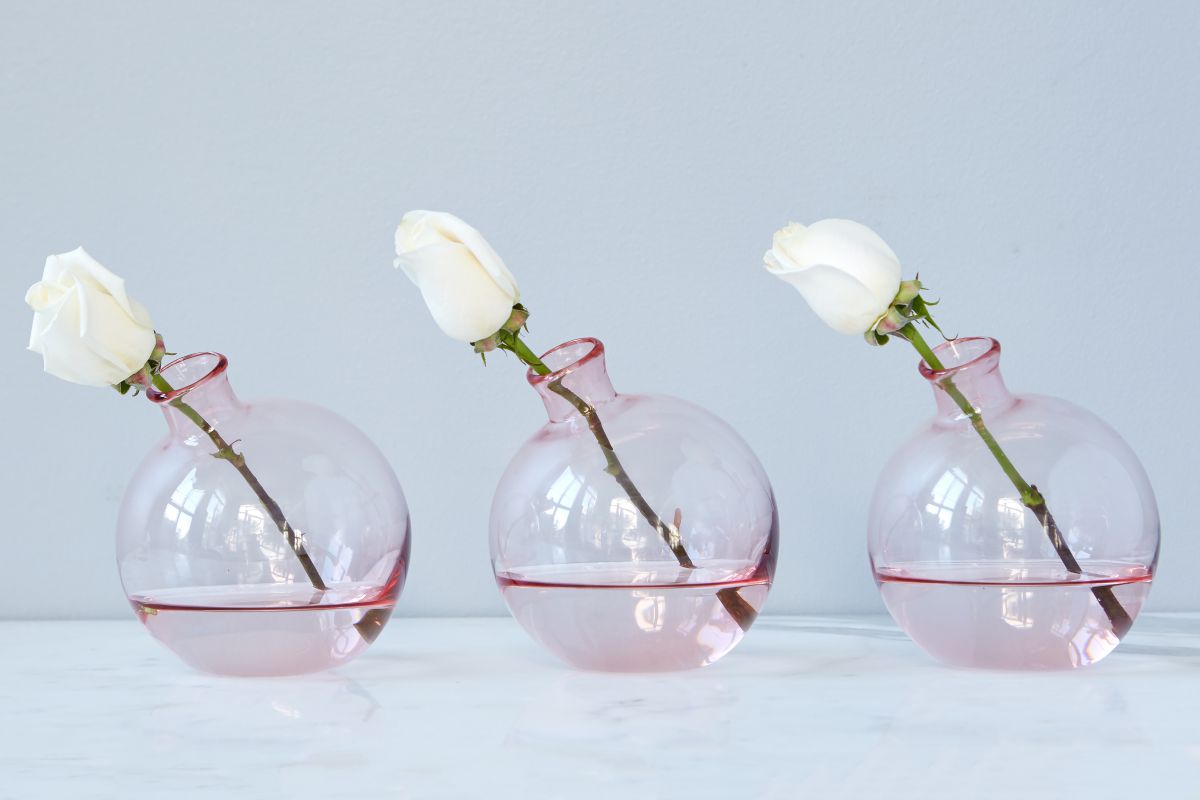 How Our Top Selling Sphere Vases Are Made
LESS IS MORE
Here at etúHOME, we see "Little Luxuries" taking off. Our top selling

Sphere Vase

is a simple way to elevate the everyday with just a little 
something
. This mouth blown beauty represents the slow life and tradition. Each piece is made by our artisans, who incorporate a "perfectly imperfect" principle into each piece they craft.
A TIME HONORED PROCESS
Each vessel begins at a molten stage at the end of a blowpipe. Our artisans then carefully rotate the blowpipe, keeping a consistent temperature while blowing air into the glass. Once removed from the mold, the glass is cut from the blowpipe and flattened to create the neck. This asymmetric design effortlessly displays fresh blooms, herbs, candies, and nuts.