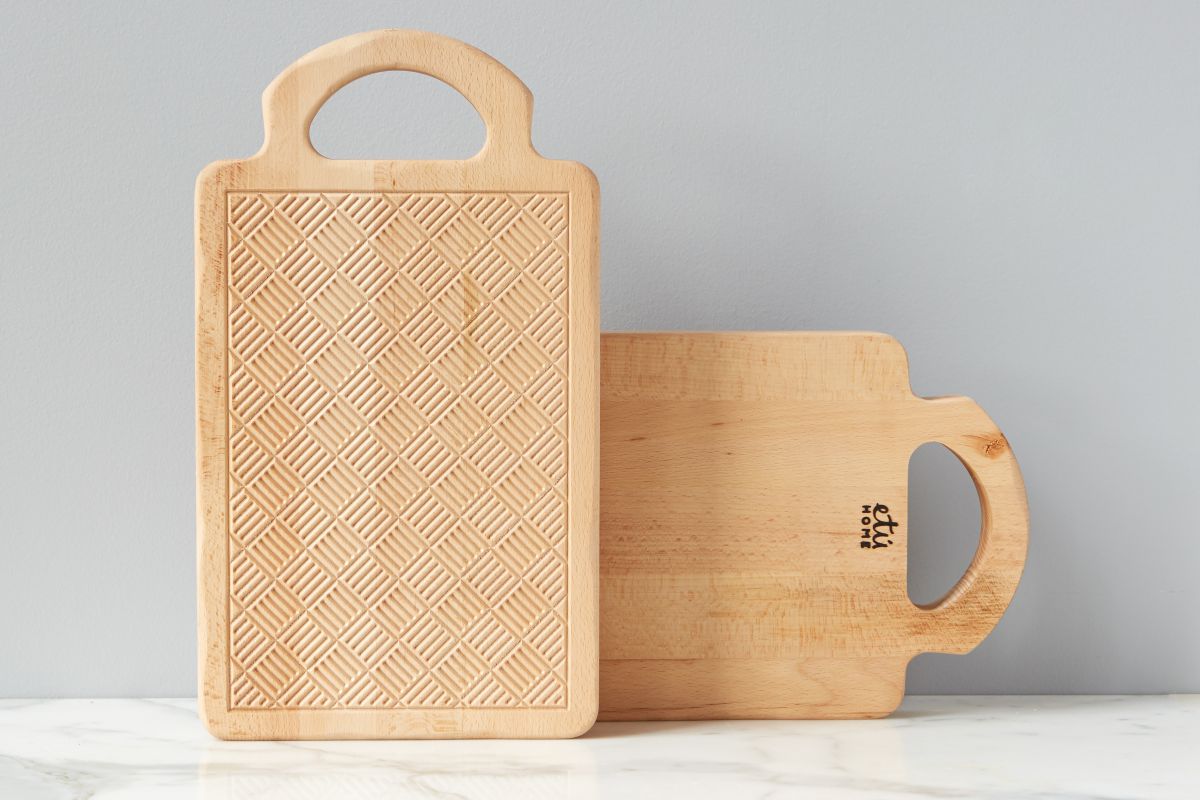 The Cutting Boards Every Modern Home Needs
Last week on the blog, I covered all about how you can easily freshen up your home for the new year. If you happened to miss it, no worries you can check it out here. This week, I wanted to go along with the same idea of turning your home around for the new year. etúHOME just launched three brand new cutting boards and I am just dying to share them with you all. If you're still on the lookout for ways to freshen up or revamp your space, one of these modern boards may just be your solution. 
First up, the Large Farmhouse Cutting Board is an amazing and sturdy piece. The beauty of this board is truly in its substantial size. Much like the classic Farmhouse Cutting Board, the larger version features an iron handle and will serve as a great kitchen counter statement piece. While the board is large enough to serve as a great spot for all your chopping needs, it also can be propped up against your backsplash for a pretty decorative accent. 
A different look for etúHOME and one that I am so incredibly excited for, the Boho Bread Board has a fun and playful design. The board is double sided, while one side is ideal for use as a cutting board, the other would make for an amazing serving board. The criss-cross design is truly a work of art and the lighter colored wood is to die for! 
Similar to the Boho Bread Board, this next board comes from the same collection and is just as wow-worthy. The Boho Chopping Board is a beautiful light Beech wood and is the perfect board for a home with a more organic look. I envision it in a kitchen with clean lines and tons of glass accents and rattan pendants. The thick board is contemporary and classic all wrapped in one. My favorite part is the round handle, allowing it to be easily moved from one table to the next, when serving.