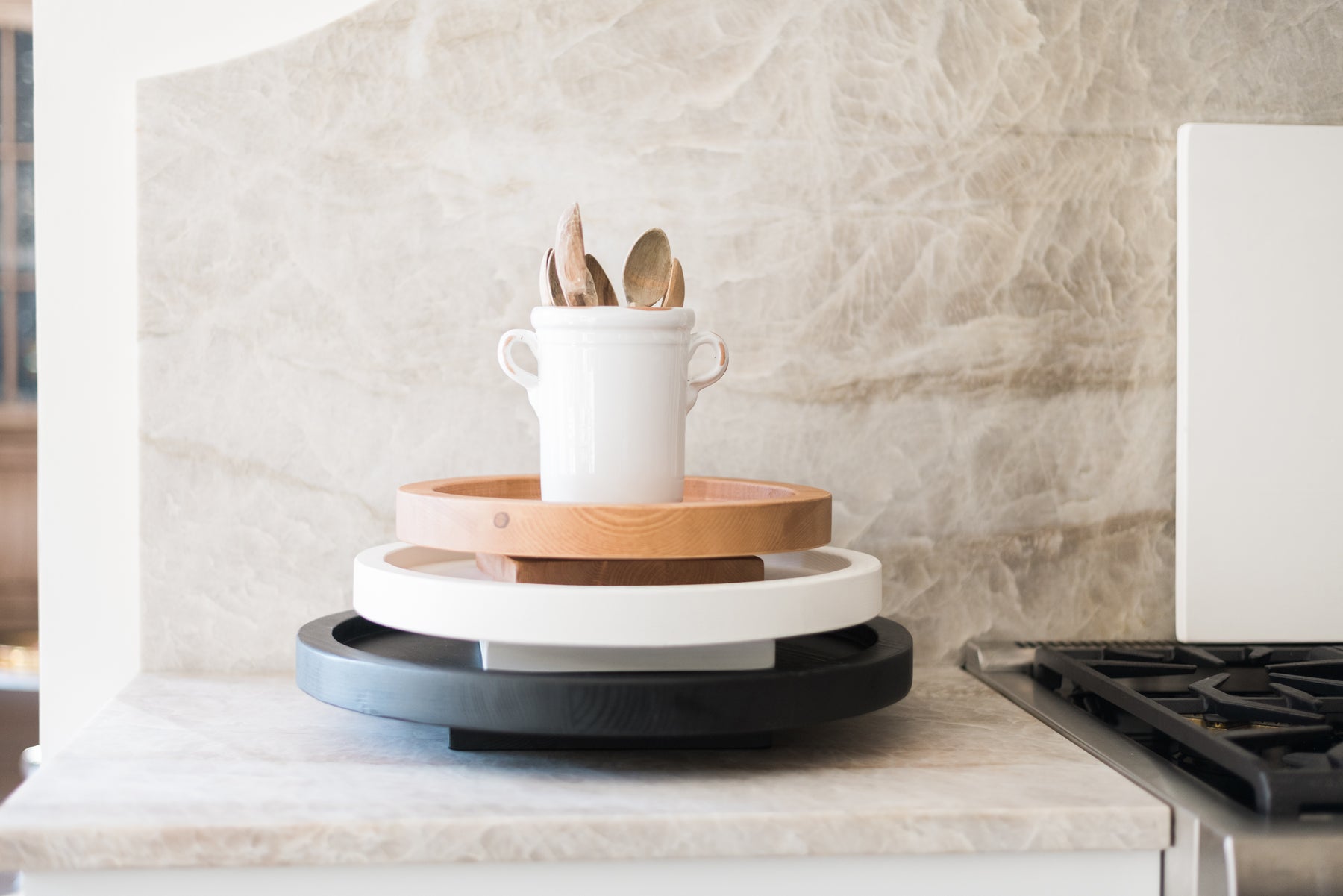 Top 5 Products Every Stager Needs
At etúHOME, we love to celebrate our products as multi-purpose. While our brand was born in the heart of the home, many of our products extend beyond the kitchen and can elevate living and dining spaces in varying design aesthetics. These 5 products are versatile, inviting and help to tell a story— ideal for any staging project.
1) Charcuterie Boards, Craft Your Stack
Our iconic pairing of two boards layered together offers a simple, yet interesting visual statement behind a kitchen stove, or propped against open counter space. We love to mix shapes, colors, sizes, and heights for seasonal flair. 
Watch our Account Managers put together different stacks in our latest webinar,
"How to Craft Your Stack".
2) Crumb Board
A crumb board is a fantastic countertop centerpiece to serve a fresh baguette. It sets the scene with prospective buyers and the product has an interesting mix of pine, oak, and iron. An easy way to change out the look is to swap layered tea towels with floral prints or bold colors. 

3) Nesting Lazy Susan
Our Nesting Lazy Susans have a unique, minimal, and versatile design. Oils, salts and spices can be beautifully displayed on a countertop for everyday cooking, or thoughtfully stored in a pantry for organization. 
4) Large Rush Basket
By introducing a chic storage solution in the kitchen and beyond, organic materials can elevate blankets, pillows, game boards, toys, and even potted house plants.
5) Handthrown Crock
Each piece of our Pottery Collection is hand-thrown by a Hungarian artisan who works exclusively with European white clay. We love these crocks next to the kitchen stove, displaying cooking spoons and utensils.