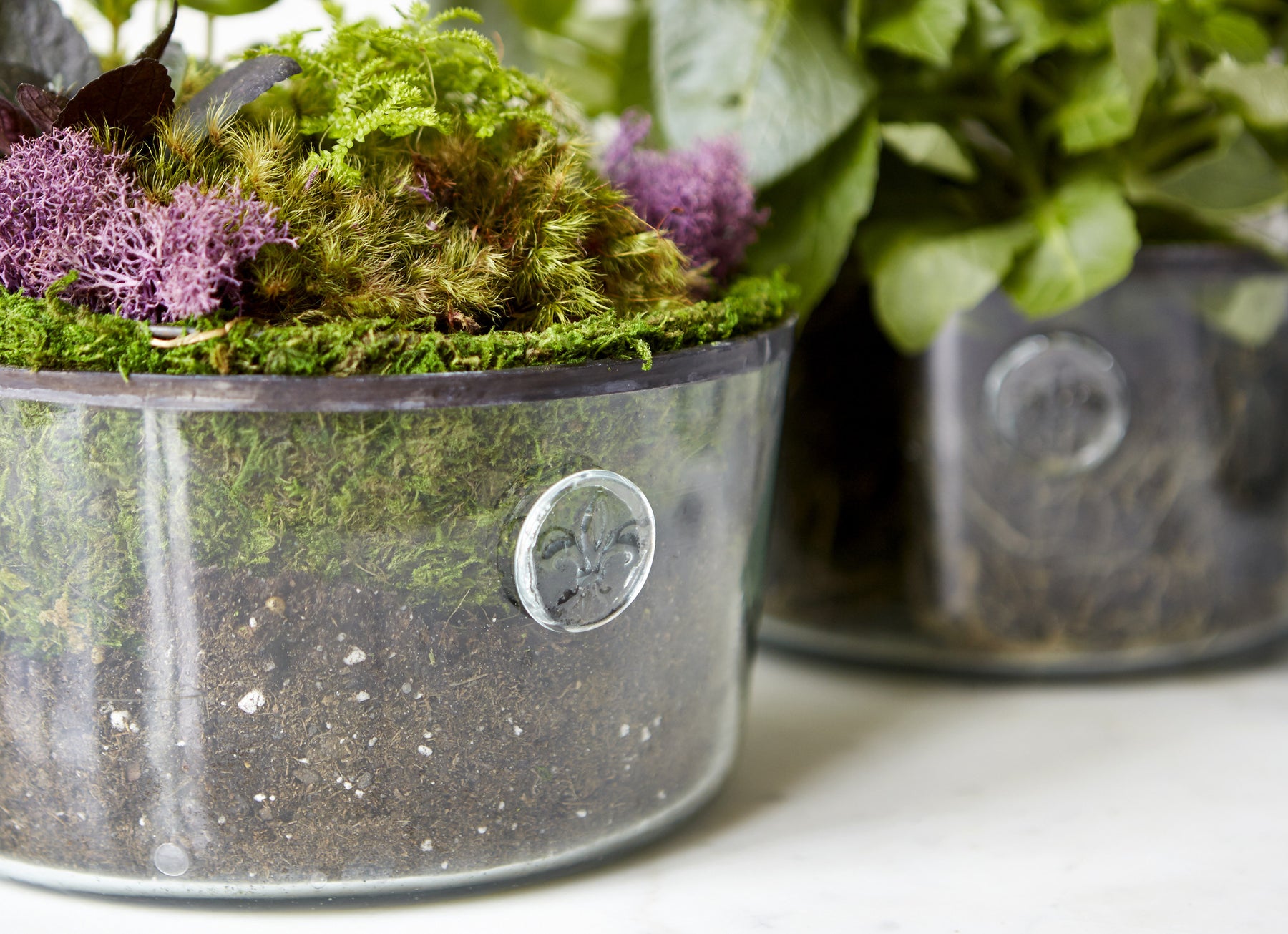 Why We're Ditching Traditional Planters
Lately, we have seen a huge spike in bringing greenery into the home and while Greenery is the Pantone color of the year, I think now is a great time to bring the outside, in. The greenery trend is so popular due to its natural effervescence, inspiring revision, restoration and renewal. When it comes to my gardening escapades, I have been itching to get out and plant fresh flowers for spring, but I often find that I forget about my plants when they are not right in front of me everyday. Let's be honest, no one wants to bring a bunch of dirt and ugly planters into their home, but I found a solution for bringing greenery inside while also keeping it fresh and fun.
We added a twist to ordinary flowers by planting them in beautiful bowls rather than the traditional clay pots. Flowers are always a great way to brighten your home and add organic elements. I find that I am empowered to water them when they are out on display in my home, maybe you will feel the same. Our Glass Demijohn Bowls in Medium and Large are a great substitute for dingy old potting containers. With a rim of copper and a glass seal, they add a stylish touch to small plants and flowers.
The best part about the glass bowls are how they allow you to customize your plants and flowers rather than buying an arrangement from the store. For an easy succulent garden, plant an assortment of succulents in our Large Demijohn Bowl, like Aloe Vera and Pin Cushion Cacti. This different approach to gardening will allow your home to have pops of greenery while adding a fashion forward approach that will also showcase your green thumb.