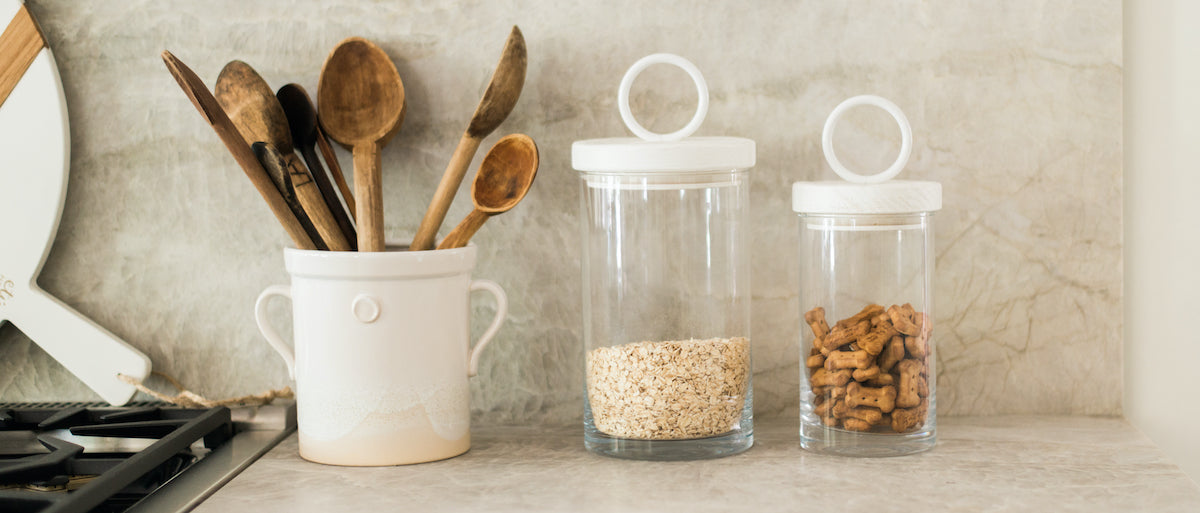 3 New Year's Resolutions You'll Want to Keep
At the beginning of each new year, we create goals and resolutions to signify a fresh start. Whether it be physical or mental health changes, finishing projects at work or cleaning out your closet, healthy resolutions that spread joy throughout the home can be easy to accomplish. To celebrate the start of 2022, we wanted to share three ways to create a relaxing and beautiful environment indoors. Making small changes to your routine and décor with this hand-selected list of products can positively impact your day-to-day and give you that fresh start you need for 2022.
1. Up-Level Home Décor
Bring a sophisticated aesthetic to every room of your house with trending shapes and colors. Biophilic interior design brings the outdoors in and can positively impact your mental health. Incorporating plants into your home can create a sense of balance. Styling a shelf with curved accents, such as the Heirloom Balon, mixed with lush greenery is an easy way to freshen up your space for the new year.
2. Organize the Pantry
Make kitchen staples easy to see with organizational tools. Organizing your pantry is not just for looks, but transcends into other areas of your life. By easily being able to access and browse all of your ingredients, you can save money and reduce waste – no more accidentally re-purchasing spices. Increase accessibility with Nesting Lazy Susans and store dry ingredients in Glass Canisters so you can see exactly what you have left. An organized pantry can free up valuable time that you can later spend doing things you enjoy.
3. Simplify Food Prep
Make your time in the kitchen well-spent. By adding efficiency to your food prep game you can save time, money and energy. This can include an organized countertop for easy-to-grab ingredients as well as quality tools that don't need to be replaced throughout the year. Store fresh produce in a Dough Bowl so your vegetables are in one place and chop on a high-quality wood Cutting Board. Reduce the number of dishes and time spent at the sink by prepping meals in oven to table Bakeware. Efficient food prep is key to feeling stress-free in the kitchen. 
Spend the new year doing what you love. With the majority of our time being spent at home, elevating your space can boost your mood and allow for more efficiency in the kitchen.