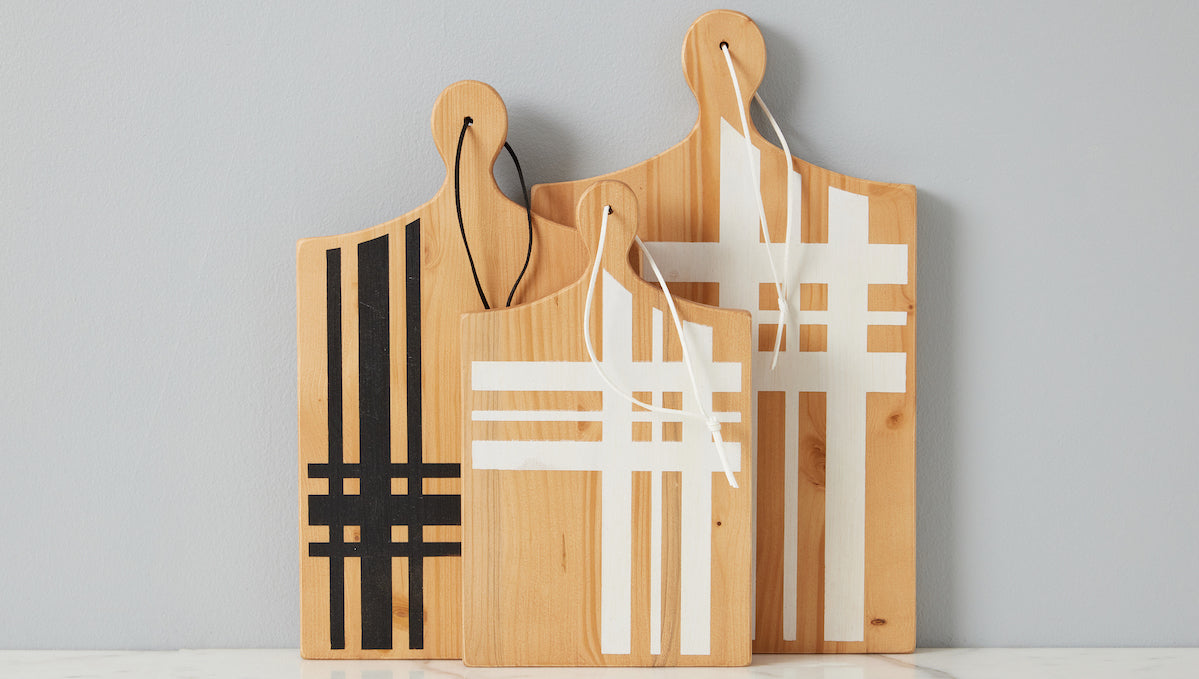 A Virtual Introduction to 2022 Arrivals
New and noteworthy 2022 arrivals have made their grand appearance for a year of high style and sustainable design. Account Managers, Hallie and Maria, share what's new and trending for a fresh new year. Follow along as they give a virtual overview of the latest in serveware, glassware, décor and more. 
Download the 2022 New Arrivals Lookbook to see the full list of new arrivals.
Spring Forward with Serveware
Revamp the traditional serving platter with our multi-purpose statement pieces. As functional as they are chic, the new Tartan Serving Boards bring the pattern-clashing trend to life in the home. Not only do they raise the bar in entertaining, but are designed to elevate a space whether styled elegantly as a monochromatic pair or for an edgy aesthetic with contrasting colors.
Sweet, sophisticated serveware is trending for Spring entertaining. From wall to table, our Daisy Collection brings florals to life in the home. This collection features a variety of daisy-shaped serveware, glass accents and trivets designed to blossom in the modern home. Admired for their charming versatility throughout the home, this collection also romanticizes wedding and baby showers as elegant serveware.
Organic Materials Meet Organic Shapes
Combining elements of nature and authentic craftsmanship, our glass collection embraces modern sustainability. Each vessel is mouth-blown by skilled European artisans to create perfectly imperfect accents for the modern home. Learn more about our glass line-up in our newest lookbook, Looking Through 2022.
Tap in to biophilic design with the new Sphere Bud Vases. Back and better than ever, the Sphere Bud Vases are loved for their imperfect beauty and recycled nature. Effortlessly bring outdoor elements into every-day living spaces with our stylish, sustainable vessels. Mix and match the vases to create a statement centerpiece or display spring florals on an accent or coffee table.
As we kick off 2022 and welcome the Spring and Summer seasons ahead, we have the perfect new additions to add to your collection. Stock-up and save 10% off your order over $3,000 now through the end of January 2022.
To learn more about new arrivals and best sellers, schedule a one-on-one appointment with your account manager, Hallie or Maria.