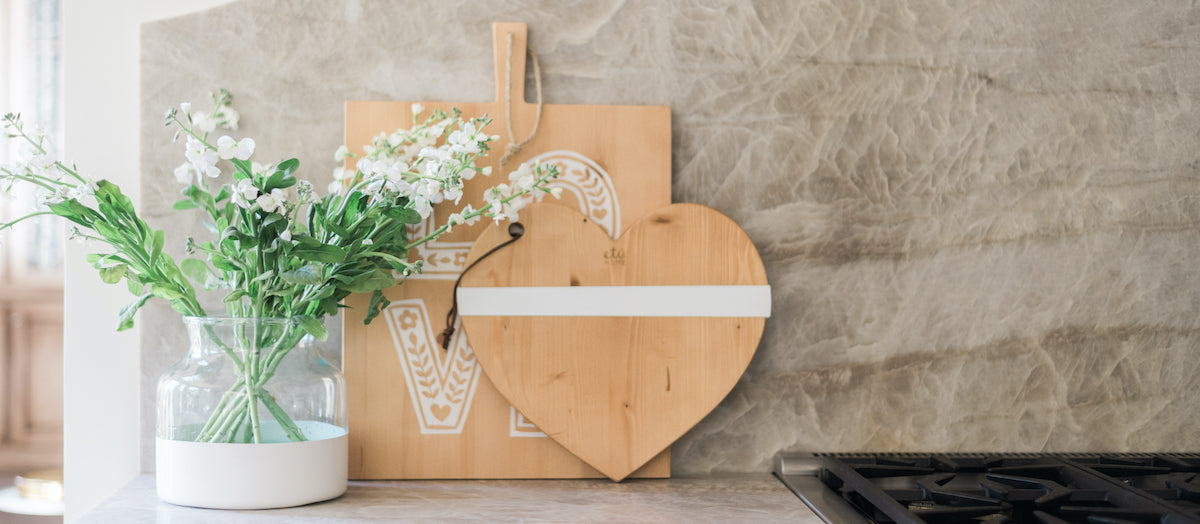 Gift The 5 Senses For Valentine's Day
Say "I love you" this Valentine's Day with an out-of-the-box way to spoil your special someone. Plan an evening with gifts and experiences that appeal to all five senses: sight, smell, sound, touch, and taste. Follow our easy guide for a full sensory evening that will elevate your partner's Valentine's Day.
Sense 1: Sight
Fresh flowers will always bring a smile to your partner's face. Make the florals swoon-worthy by displaying in a beautiful Colorblock Flower Vase that your partner can cherish long after Valentine's Day. 
Thoughtfully chosen recommendations:
Sense 2: Smell
Travel to Europe from home by lighting a candle made from the finest fragrances in Grasse, France. Set the mood by filling the room with the luxurious scents of a gourmet chocolate shop with our Geneva candle, or a French winery with our Wine Candles.
Thoughtfully chosen recommendations:
Sense 3: Sound
Fill the kitchen with the comforting sounds of a homemade meal. Known to be an actionable way to express your love, a meal made from scratch is a surefire way to a romantic night. 
Thoughtfully chosen recommendations:
Sense 4: Touch
Bring European flavors to your fingertips by sharing an intimate evening over charcuterie. Display the finest meats and cheeses on a handcrafted Mod Heart Charcuterie Board.
Thoughtfully chosen recommendations:
Sense 5: Taste 
Bring your evening to a close with a savory meal. Spice up any recipe with authentic Hungarian paprika that instantly elevates the flavor of the dish. Your taste buds will thank you!
Thoughtfully chosen recommendations:
Create a thoughtful and lovely evening from home by appealing to the five senses. Browse our collection of curated gifts for a night you and your loved one will forever cherish.