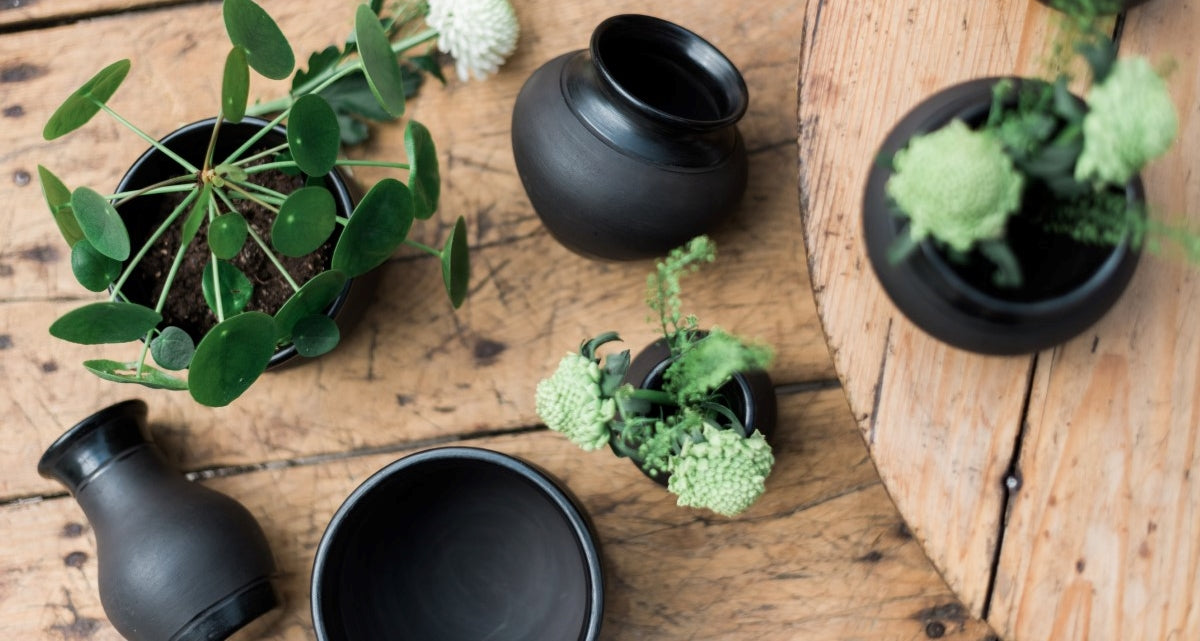 The Perfect Pottery for Plant-Lovers
Every green thumb will adore the versatile, one-of-a-kind vessels in our Limited Edition Black Pottery Collection. Small in stature with five unique shapes to choose from, the mini pottery is perfect for potted herbs and loose stems. Handmade by a single Master Potter in a small Hungarian town, each piece is initialed and numbered one out of 300. The exclusivity of this collection combined with the delicate shapes of each vessel make it a must-have home accent for all plant-lovers. 
The history of traditional Black Pottery dates back 8,000 years. Due to the high level of red iron oxide in terracotta clay, the color darkens when burned. The wood-fired furnace used to burn the clay is kept open for the terracotta vessels and is completely closed for the black, leaving behind carbon and smoke to diffuse onto each piece. The ceramics are stacked in the furnace leading to unique spotting on each vessel, further authenticating the hand of the artist. 
In a world of mass production, this limited collection showcases artisanal and truly one-of-a-kind home accents. Each piece serves as the perfect shelf-styler, planter, bud vase, or serves as a table statement collectively styled as a centerpiece. Create an indoor garden with these petite planters and fill your windowsill with potted herbs for everyday cooking.
Once these limited edition items are gone, they're gone. Each piece is a signed work of art that showcases and embraces artisanal craftmanship. Browse the limited edition collection here and proudly display the entire set in your home.